Do you find it difficult to choose the right carpet to brighten your living room?
The carpet in the living room is laid in the centre of the home, it has more appeal than just excellent aesthetics because it checks off the boxes for enticing softness.
They have beneficial insulating features in these days of high fuel prices.
An area rug is a great addition if you just have room for one piece that will have a significant impact on your room.
A living room rug can add pattern to a neutral colour scheme, bring all of your accent colours together, or soften sharp edges in a modern space.
Following, we look at the top living room flooring ideas.
5 Things to Consider While Buying a New Living Room Carpet: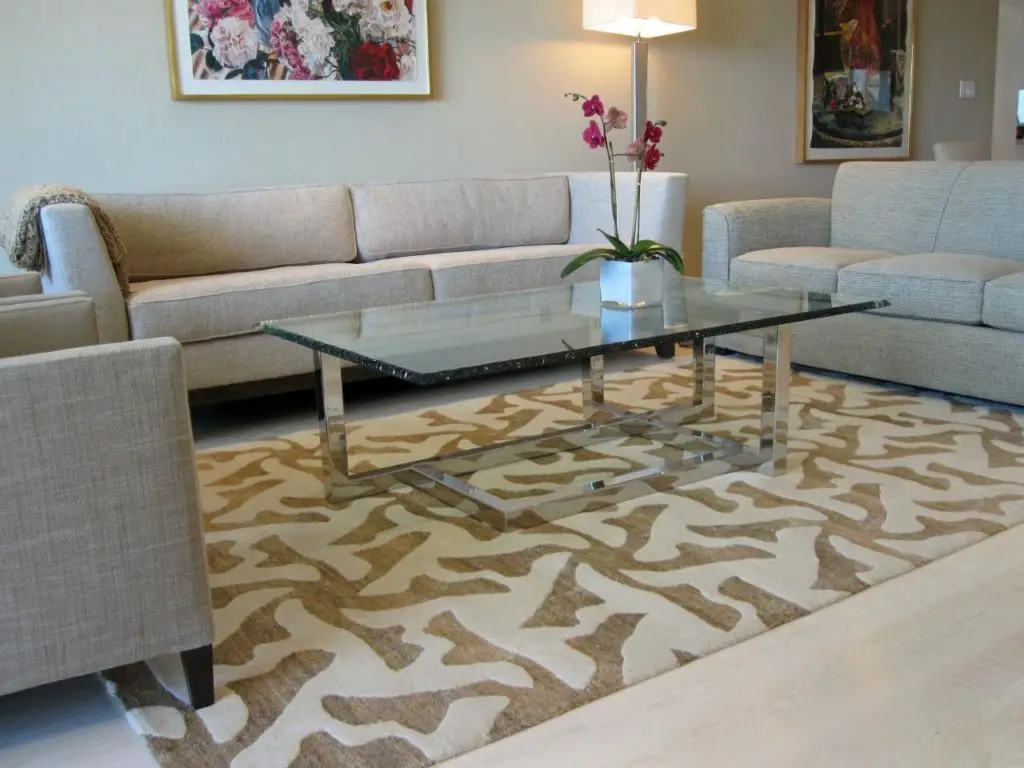 Size: Check that your rug is the proper size for your space.
Colour: Your new rug will look better if it uses at least two of your accent colours.
Comfort: While it's important to choose a rug you love; it should also be pleasant to walk on.
Care: Before buying a rug, look into its cleaning and maintenance requirements.
Style: The good news is that virtually all rug varieties are essentially neutral; colour is more important than design.
9 Ways to Choose the Right Carpet for Your Living Room:
When selecting a new living room carpet, make sure it suits your seating area by taking measurements.
You can use a style of decor with a carpet design you prefer as long as the colour is appropriate.
Here are 9 trendy ideas for living room carpets to get you inspired:
1. Select a luxurious wool carpet:
Wool is the material of choice for a living room rug or carpet because it is a natural fibre but its durability and inherent springiness, prevent it from being crushed by furniture and foot traffic.
 It has a magnificent, unequalled feel and is also warm and silky.
2. Use a lovely blue carpet to give the room a coastal feel: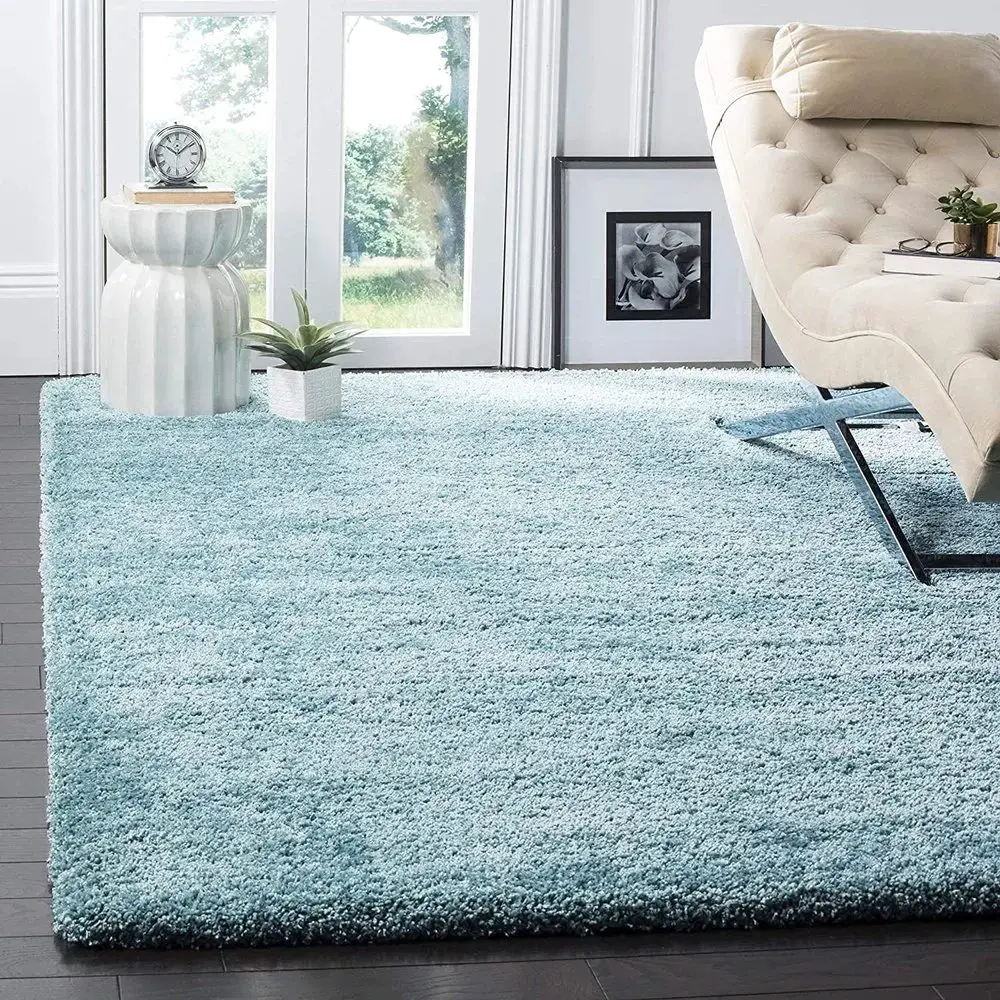 With a throw carpet and a few accent pieces, it's simple to give your living room a beachy feel.
Select a rug with light neutral hues like beige, grey, or white, and ocean blues.
The Looking Glass carpet which features soft stripes and florals can be the ideal design for your living room remodel.
3. Add texture to your flooring: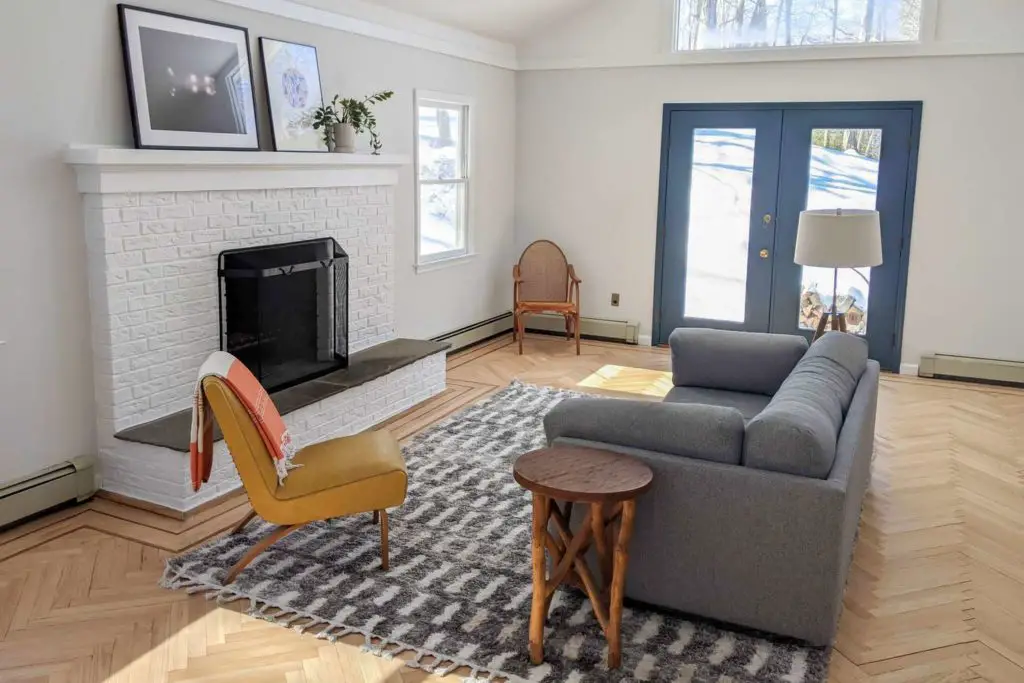 Texture is essential to interior design, nowhere more so than on the carpet in the living room.
Textured carpets at the top of the market are neat and crisp without busy patterns.
There are currently ribbed, herringbone, or checked patterns that break up the flat surface.
Flooring with a long, deep pile has a cosy atmosphere, whereas elegant flooring can combine high and low pile heights.
This provides you with a comfortable carpet at a fair price.
4. Look at materials when selecting a living room carpet:
Consider some of the more unexpected fibres if you're searching for more unique effects and finishes.
Lama is another stylish choice; it is stronger than sheep wool and available in a variety of non-dyed natural colours.
A rising trend is to use some silk or fake silk to give fabrics the appearance of silk at a reasonable price.
Luxury mohair has a distinct texture, a thick pile, and a subtle natural oiliness that helps to maintain the fibres.
5. Select plant-fibre floorings for a natural look:
Natural carpeting made of plant fibre is a flexible choice because it has evolved from just rustic patterns including smart city appearances.
It can be placed and used as a room square, rug, or runner with a bound, decorative fabric, or leather edging like a carpet.
Plant-fibre flooring is not the best choice for a kitchen or bathroom because it struggles with moisture and excessive humidity.
Request that flooring is given a stain inhibitor pre-treatment.
Since natural flooring is not as dimensionally stable as carpet, it needs to be glued down.
A firm underlay is typically utilised for comfort and lifespan.
6. Look for quality in a woven carpet:
Choose a woven carpet made by weaving the pile into the backing if the quality is essential to you.
A woven carpet's quality may be seen right away.
Although the manufacturing process is very labour-intensive and a lot of yarn is utilised, the quality is unmatched and results in a stable, extremely dense carpet.
7. An ancient carpet with a modern twist:
A living room decorated in one style can soon appear antiquated and worn out.
A straightforward strategy for designing in a timeless way to choose decor with a contemporary feel.
Yes, you may do this while planning a traditional space.
By making minor adjustments to your core style, your living environment can become more interesting.
Look for contemporary pieces that have retro colours.
8. Use carpet padding to tie your living and dining room styles together:
We adore open floor plans that harmoniously combine dining and living rooms to create a cosy atmosphere.
It might be challenging to link two living rooms with an open floor plan while still preserving the unique characteristics of each space.
9. Play with pattern carpets:
According to the most recent living room trends, the pattern is making a significant comeback.
Stripes are popular in a variety of daring colours, making them ideal for stairways and compact living spaces. a master of stripes promotes stripes' adaptability.
You might use wide lines and vivid colours to add drama, or you can use small lines for a more traditional or understated approach.
Floral patterns are also becoming more popular.
Advantages of Carpet:
Comfort:
When compared to other hard flooring materials, carpets offer a more comfortable choice.
They provide the warmth required for the winter months.
Safety:
Carpets are an excellent choice for houses with such vulnerable residents since they act as a cushion to soften any unexpected slips.
Aesthetics:
Choosing the perfect carpet may make a bland space alive, give plain rooms some extra character, and harmonise clashing aspects in your home's decor.
Disadvantages of Carpet:
Maintenance:
Depending on the kind, some carpets may require specialised maintenance, such as professional cleaning, which is expensive.
Given that carpets cover the floor, they may easily become a haven for dust and grime including food particles, dust, mites, pet fur, and dander.
They don't make for a particularly healthy or hygienic home environment.
Durability:
The life of your carpets may be shortened by tearing and thinning.
Your carpets' capacity to last would rely on their quality, material, and upkeep.
Reverse Damage:
Carpets are meant to cover the floor.
Sometimes, carpets can really damage the floor.
This occurs when the carpet is left damp over an extended period of time, which can stain or deform floors, especially hardwood ones.
FAQ: How to Choose the Right Carpet for Your Living Room?
Q1. What type of carpet is better for a living room?

Wool is the ideal material for a living room carpet.
 It resists being squeezed by furniture and footsteps thanks to its durability and comfort underfoot.
Q2. What kind of carpet is the most durable?
The most robust and stain-resistant carpet fibre currently available is nylon when treated with stain protection.
It is the preferred fibre for households with kids, pets, and entertaining guests frequently.
Q3. Which carpet colour shows dirt the least?
The greatest carpet colours for concealing dirt are dark brown.
The dirt will blend into the carpet more effectively the darker the hue.
Conclusion:
When choosing carpets, you must carefully weigh their possibilities as this changes the priceless area we were discussing previously.
You might understand to choose the right carpet for Your living room and learn more about the world of home designs and interiors including carpets and yonder.
Now you are aware of the advantages, disadvantages, and trends.
Homeprettify is one of the top destinations for anything interior and aesthetically pleasing. Check through the collection of popular carpet designs for ideas and advice.