Most individuals are not aware to hide the exposed cable wires outside their homes.
Houses have a few exposed wires outside that may be transmitting high-voltage energy to various appliances inside.
Cables become tangled rapidly and even if they are run in straight, clean lines, they can be a blot.
Outdoor cable wires can be an even more difficult issue than indoor cable wires since they are more prone to wear and tear and have less inventive locations to hide them.
This poses a risk to both you and any guests who may come into contact with them.
In fact, unused electrical lines outside detract from the overall appearance of your home.
Here are 15+ DIY options to hide cable wires outside your home if you wish to get rid of them!
So, Let's get started!
15 Ways to Hide Outside Cable Wires:
1. Use a wire cover to conceal the wires:
A wire cover is the most common way to safeguard exposed wires outside your home.
This allows you to cover and conceal any unsightly cables that may be lying outside.
The optimum choice would be an outdoor cable protector, which comes in a variety of lengths to accommodate different types of wire.
Utilizing a wire cover is the first technique for hiding exposed wires outside of your house.
It defends electricity lines or other high-voltage equipment like antennae and televisions with incredibly thin copper pipes, metal fencing rails, and more!
2. Secure your wires and cords with a Bungee Cord: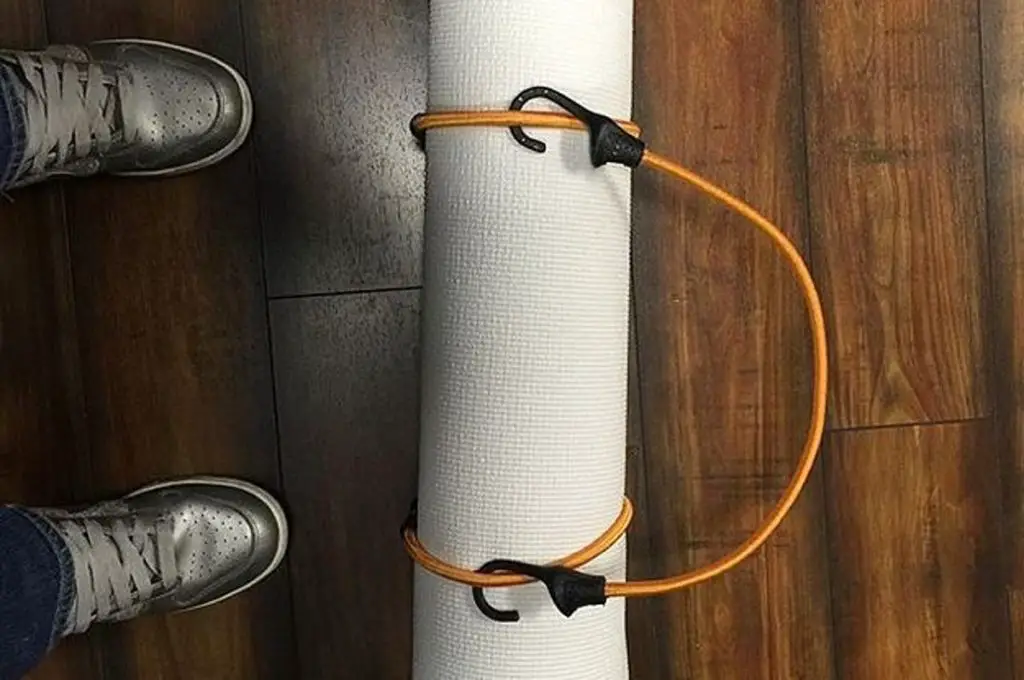 Power cords and other cables can also be fastened using a bungee cord because they have a tendency to move around when not fastened.
It only takes a few seconds to finish this extremely basic fix.
3. Use plastic pipe and fittings to wrap wires outside your home:
Plastic pipes and fittings are exposed wires you may have outside your house in the ground.
You can accomplish this by joining a few pieces (or more) together, then fastening it over the area that has to be covered such that no cables are visible from the outside!
4. Put Decorative Fabric, Yarn, Or Ribbon Around Exposed Cords: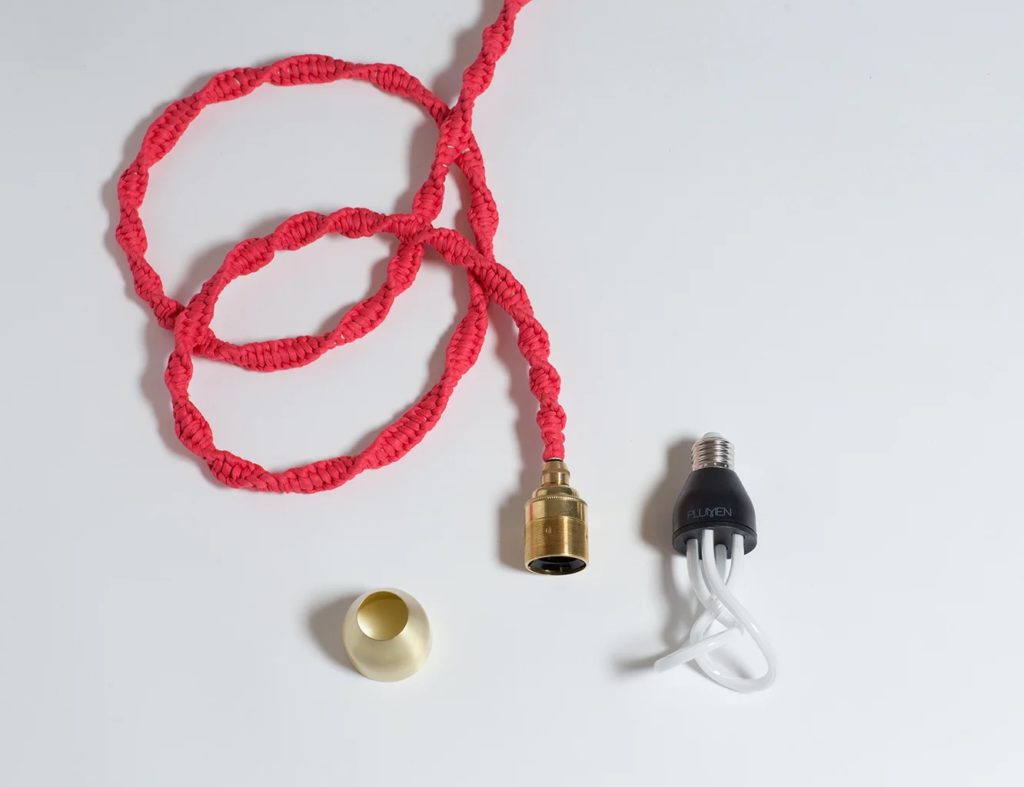 This is a simple method for concealing cords using ornamental fabric, yarn, or ribbon that you may already have on hand.
Just grab a piece, and wrap it around the cables to hide them!
5. Try using furniture to cover any exposed wiring: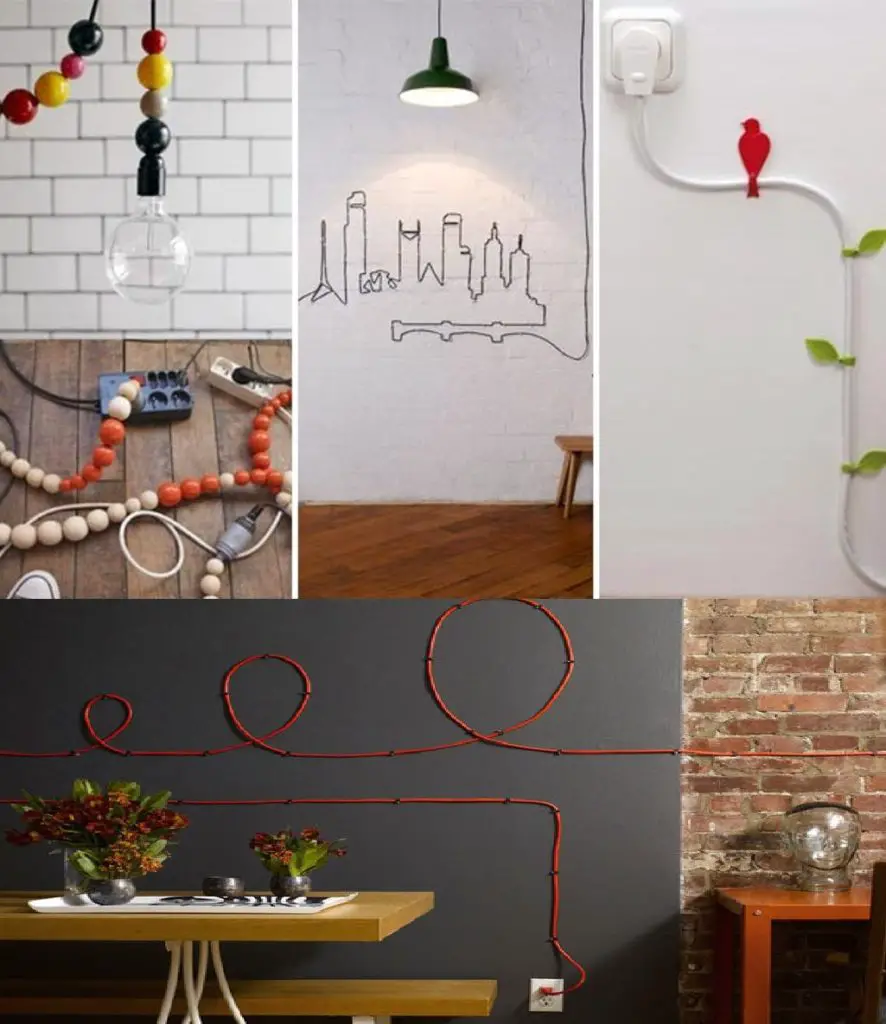 Try putting some furniture over the wires outside so that it can't be seen from the outside if you want to hide them but don't want them inside your home.
A small table that will fit attractively in front of the house and help hide any ground-level cords can be used.
6. Plants or flowers can be used to cover exposed wires:
For a nicer and more appealing appearance to your home, you can hide outside cable wires with the aid of plants and flowers.
This approach is useful for landscape projects as well.
7. Clear Vinyl Wire Covers for Outside Wires:
Clear vinyl covers for exposed wires outside are another choice.
If you want to avoid your home seeming cluttered and ugly with cables and wire coverings hidden inside of it, such as some wires that may run down the ground on the outside of your property.
8. Paint the wires with chalkboard paint and use chalk to write on them:
Painting exposed cables using chalkboard paint and writing on them with chalk is an additional method of covering them.
This is a fantastic method to give your yard area more personality while still hiding any exposed wiring you may have outside of your house.
9. Install Low Voltage Wire Covering:
Use some wire wraps from the hardware store, which will usually give protection without obstructing access.
If the low-voltage electric cables are not being used for anything crucial, such as garage doors or water meters.
Various choices are available depending on the size of the project!
10. Use light fixtures and sconces to conceal exposed wires: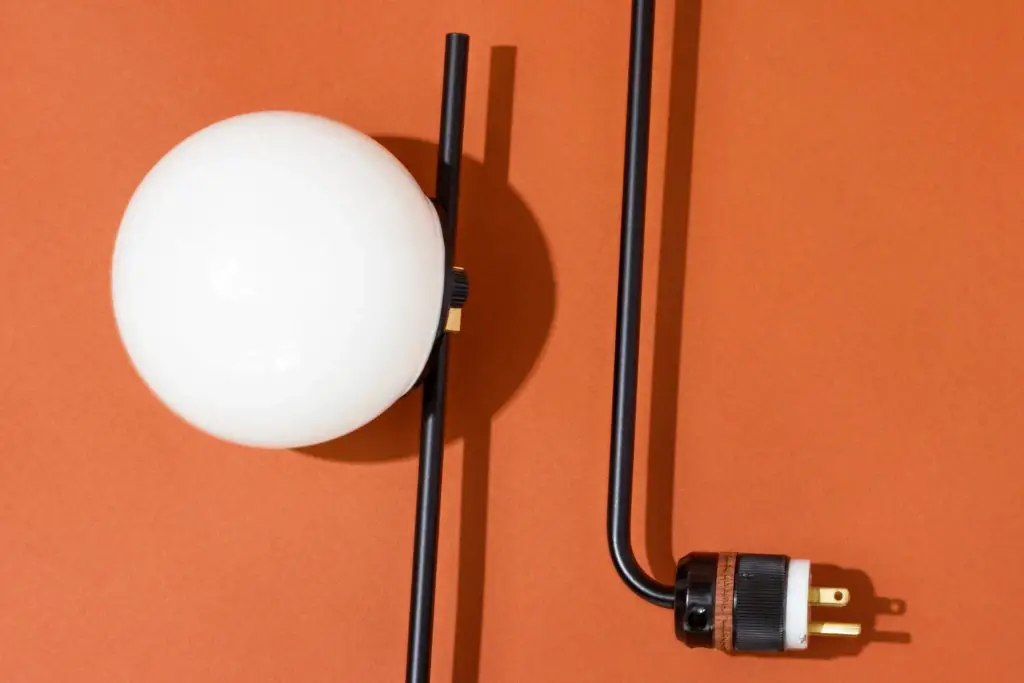 The use of light fixtures and sconces is another choice if you have a lot of exposed wire.
These might be in the storage spaces.
You might be able to find these in your storage areas.
11. Put your cables in pine tree branches to go green: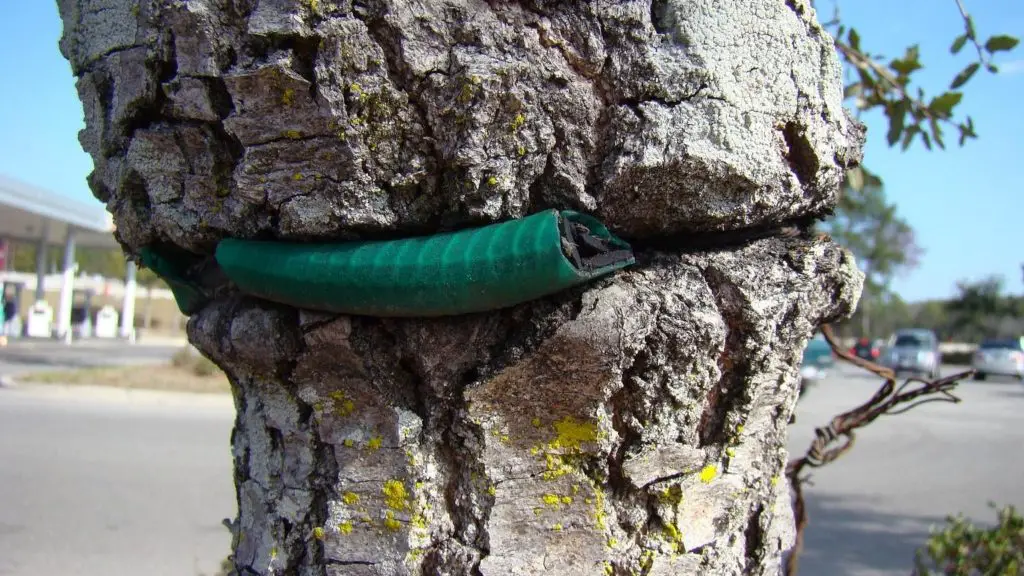 You might think about hiding your cables in pine tree branches as a green strategy.
This keeps them hidden while maintaining their attractive appearance.
12. Hide Outside cable wires by using wire mesh: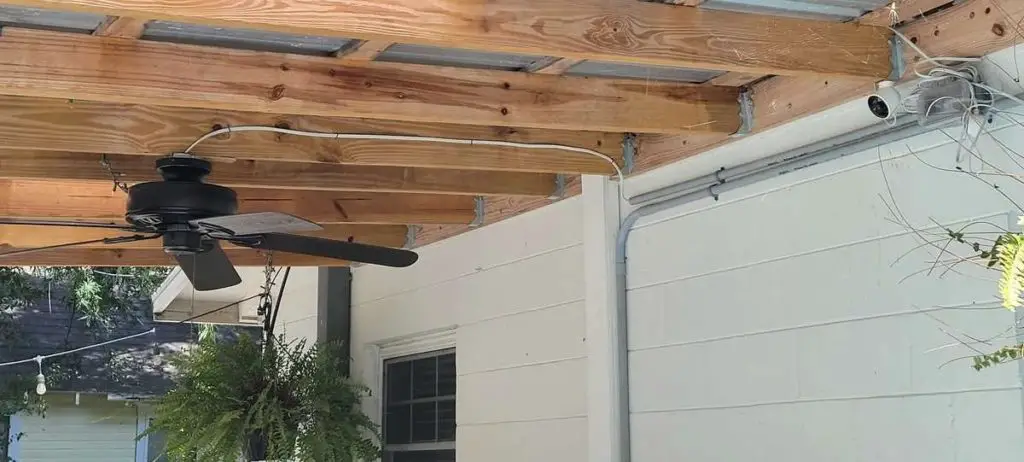 One should also think of using wire mesh.
You may use this kind of product to cover the cables, which will not only shield them from the elements but also conceal the wiring!
13. Protect exposed wires from the elements by providing a covering:
Adding some sort of covering over the wire to shield it from the elements, such as rain, snow, and other severe conditions outdoors is another suggestion.
Plastic sheeting is readily accessible at most hardware stores.
14. Top the wires with a decorative fence or trellis:
It's also a smart idea to use trellises or ornate fences on top of the wires.
This will shield you from the elements and cover the wiring at the same time!
15. Add Lighting to Your Porch:
They don't make as much noise when they are off at night—kind of a rat maze!
These offer weatherproofing as well as protection from sun damage.
They will be more attractive and durable than the bulk of alternatives.
16. Use a network box cover to conceal your cords and wires: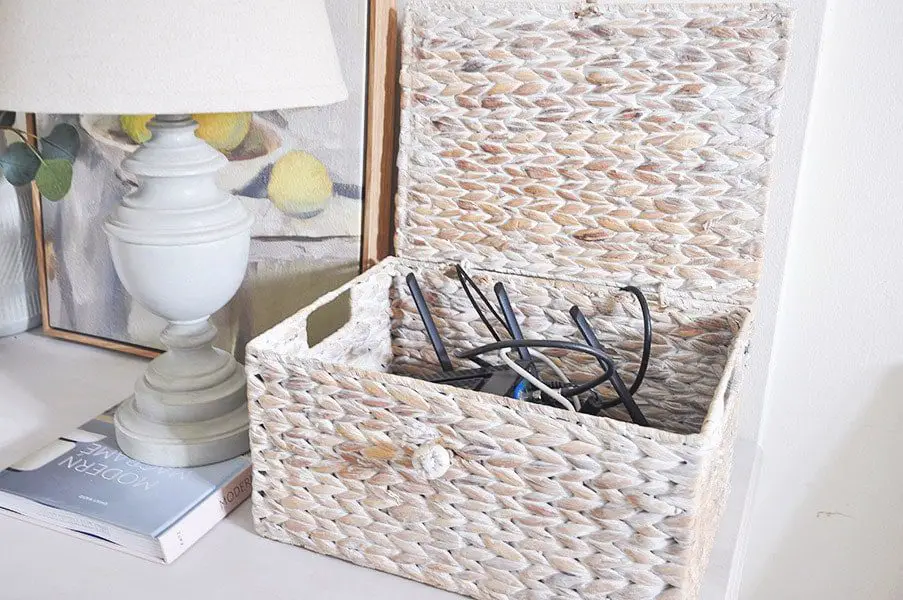 Another effective technique to conceal any exposed cables is a network box cover.
To accomplish this, you must remove the current network box cover and install the same dimensions but with vinyl or other material covering.
FAQ: How to Hide Outside Cable Wires?
Q1. How are wires concealed on an outside brick wall?
The best ways to conceal wall wiring.
According to Homestead & Prepper, it is to use cables and wires that have the same colour as your wall.
If your fireplace or brick wall is white, you can attach it to the brick wall using a white extension cord, wire mould, and cable.
Q2. How can cables be weatherproofed?
Use a plastic conduit or purchase an outdoor-rated cable to cover the cables' exterior.
These cables shield your gadgets from the outside environment by covering the inner wire with a jacket packed with gel.
Q3. How may an exterior cable be concealed?
If you have an outside TV and other appliances, you can conceal the wires using cord clips behind any piece of furniture or a fixture.
Cheap cord clips are available at your neighbourhood hardware shop.
For long dangling wires, cord covers and cord concealer kits are also excellent solutions.
Conclusion:
You may cover your exposed cables in a variety of ways.
Before choosing a specific solution, you should think about the most practical for your lifestyle and budget.
Now, it's time to hide outside cable wires!
Choose the solution that best suits your needs, then begins.
Please keep in mind that these are only recommendations; you are free to be creative and come up with your own solutions.
With a little work, you can design a cosy yet stylish area.
Thanks for reading, and keep in touch if you have any future home improvement projects.