An awkward living room layout might be tough, but it can bring elegance and eccentricity to your home ideas.
Living room layouts can be difficult since you never know what would work best unless you try it out.
You may need to change a few times before you discover the ideal configuration for your room.
It is worthwhile to take the time to choose the right one because a well-designed living room is preferable to spending time.
A typical living room is 450 square feet in size, however, it does not imply that all living rooms seem to be the same size.
A few are larger or smaller than others with various shapes, so you can create a living room plan that is appropriate for your interior.
Hence you must thoroughly read this article because I've presented the 13 finest awkward living room layout ideas.
I've also included some helpful hints, it will help you decide on the ideal layout for your living space.
So, let's begin!
Ideas For Planning Living Room Layout:
Before I get to the core of the matter, I'd like to give some brief Ideas for Arranging Home Decor.
Choose the main point of the room:
The focus point is the first item you notice when you walk into the room.
It could be a fireplace, a tv, a piece of art, or even a window.
You may arrange the rest of the furnishings around the focal point once you've settled on it.
Create a conversation zone:
You'll spend most of your time in the conversation area, hence it should be warm and inviting.
Set up a sofa and two chairs around a coffee table.
Allow adequate space for guests to move around:
You don't want your living room to appear crowded.
Allow sufficient space in the room for people to walk around and for you to move furniture in and out.
Use furniture to partition the room into various zones:
Make use of furnishings to divide the space.
A conversation space can be created with a sofa and a couple of chairs.
You could also create a study space with a coffee table and two upholstered.
Try All 13 Awkward Living Room Layout Ideas!
I've included the 13 finest living room arrangement ideas that will surely encourage you as follows:
1. Layout of an Open Plan Living Room:
Open-plan living is an excellent approach to alleviating feelings of isolation.
This is common in classic living room arrangements that may make our homes more friendly and accessible by reducing walls and boundaries between various places.
This layout can be challenging to create as it is an excellent method to make your house seem more interconnected and welcome to guests and family.
Whether you want to convert your kitchen diner into a critical living space or office space within an open-plan living room, our open-plan living equipment will assist you in creating the ideal layout for your home.
2. Classic Living Room Plan:
Classic living room arrangements are excessively confining and isolated.
Creating a traditional living room layout that seems fresh and modern might be difficult.
You might not want to feel like you're stuck in eternity
By breaking up the symmetry of a standard living room arrangement with some one-of-a-kind pieces, such as an intriguing armchair or an eye-catching coffee table.
This design includes a sofa, a comfortable chair, a coffee table, and a console table that is both comfy and fashionable.
Do not even worry if you don't have all of these elements; you can always modify them.
If you don't have a coffee table, a pile of books will suffice.
3. Modern Living Space Layout: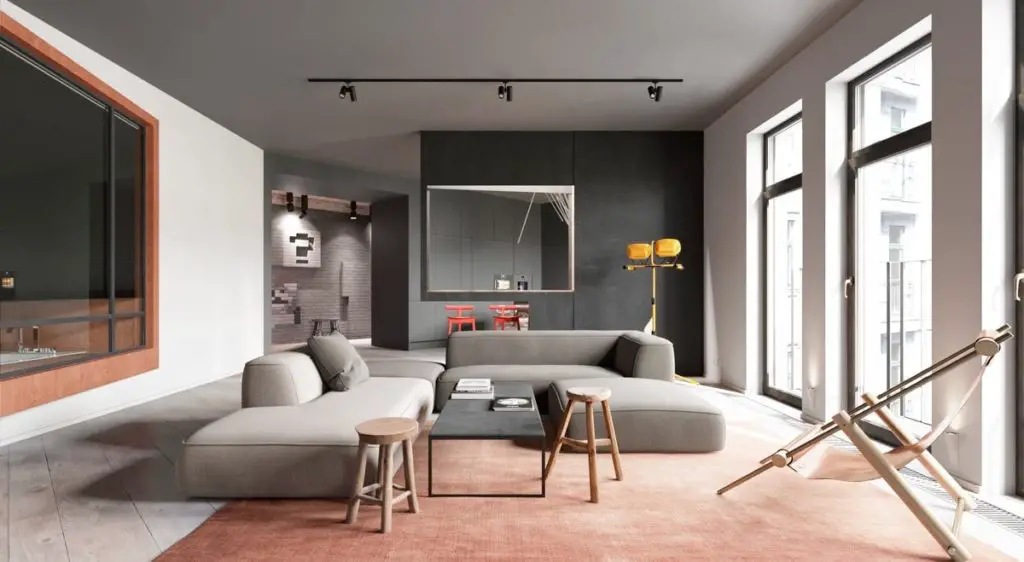 Modern living space layout ideas are all about maintaining a balance between the many aspects of the room.
If you want to accomplish this appearance, you will need to choose light and airy hues.
Finding the correct balance may be tough.
Usually, people feel that to have a modern living room, all relaxation and warmth must be sacrificed. This simply isn't true!
You may have a sleek, sophisticated style while yet being comfy.
You can simply create a modern style while being comfortable by including crucial components in your living room decor such as a luxury blanket of rich textiles.
4. Primitive Living Room Layout:
This is a popular living room layout, it works well if you have a large living area.
A primitive living room might use natural features such as wood and stone.
 The aim is to keep things as basic as possible.
A woollen rug may be used to give a splash of colour because this look emphasizes cosiness and comfort.
If you want to go out, use an antler chandelier, however, it should not be too large or it would appear out of place.
5. Small Apartment Awkward Living Room Layout Ideas: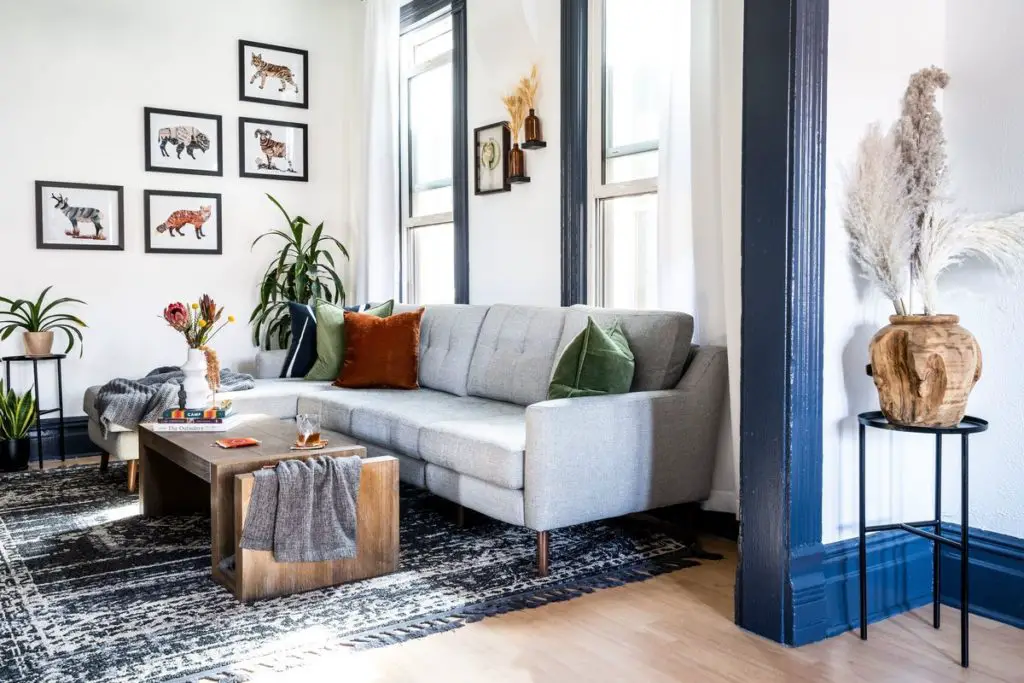 For many families, accommodation has always been an issue with a little imagination and work, you can create a very warm and liveable little living room.
As a result, using light colours on the walls and ceiling might be beneficial.
This makes the room look bigger and brighter.
A few rugs or carpets can also serve to distinguish separate regions within an open room, however, if you employ too many, the room will appear congested.
Another excellent option is to include storage in your furniture.
This will aid in keeping the space clean and orderly.
Utilizing built-in shelves or cupboards can also assist to utilise available space.
6. Studio Apartment Living Room layout: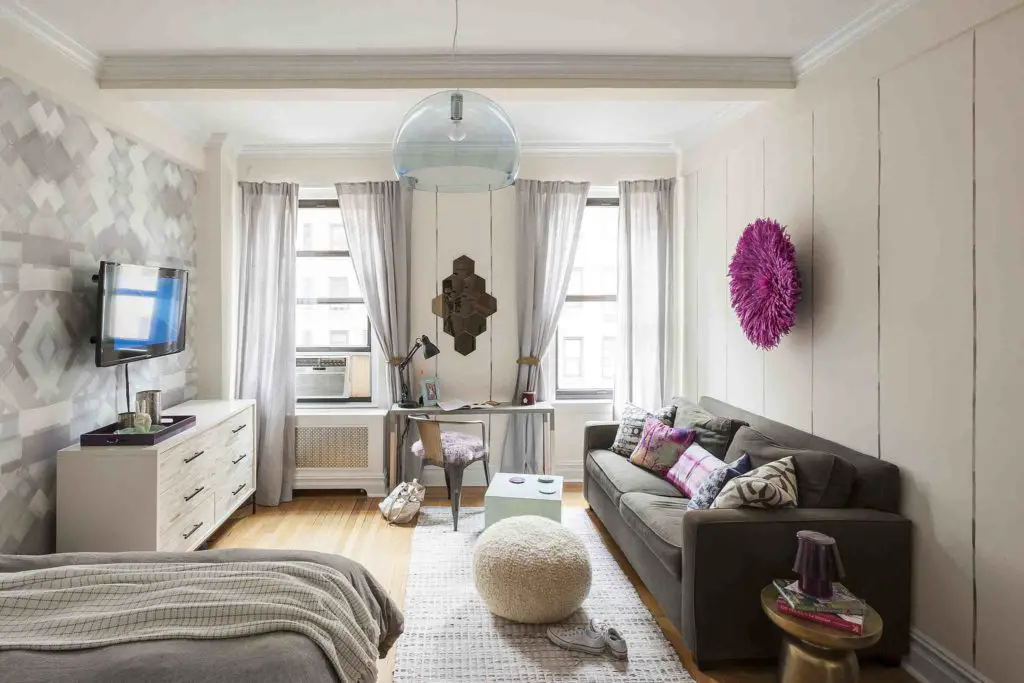 Studio apartments are huge rooms with no interior walls, there are no different spaces that separate sleeping from living and dining.
A studio layout has the advantage of allowing you to view every corner of the space and plan out ideas.
If you often entertain visitors, a partition may provide seclusion in a tiny space while also defining a new region.
You may design a room divider and storage solution by hanging curtains, adding a transportable folding screen, or utilizing a solitary bookshelf.
7. Living Room Layout with Fireplace:
A fireplace is a structure made of brick, stone, or metallic that is used to contain a fire usually found in the living room.
The fundamental function of a fireplace provides comfort on cold winter nights, however, it is now more of decorative material.
Consider yourself very lucky if you have a fireplace in your living room, so make use of it and design your living area to be as functional as possible.
The most crucial thing is to choose a location for your fireplace, and then you may start organizing your furnishings around it.
8. Loft Living Room Layout:
A loft is a space above the main living area of a house.
This unfinished loft is a waste of space and might be challenging to use.
Summers are frequently excessively hot, while winters are too frigid.
A completed attic is the ideal option used as a playroom, bedroom, or storage space.
It's a terrific method to expand your living area without having to relocate.
If you own a loft, you may be concerned about how to organize it.
So, first and foremost, utilize the loft as a bedroom including furniture such as a bed, a wardrobe, and a bookshelf.
For the kids, put some toys and furnishings, and a living room space can be added to a bigger loft.
9. Beam Support Living Room Layout: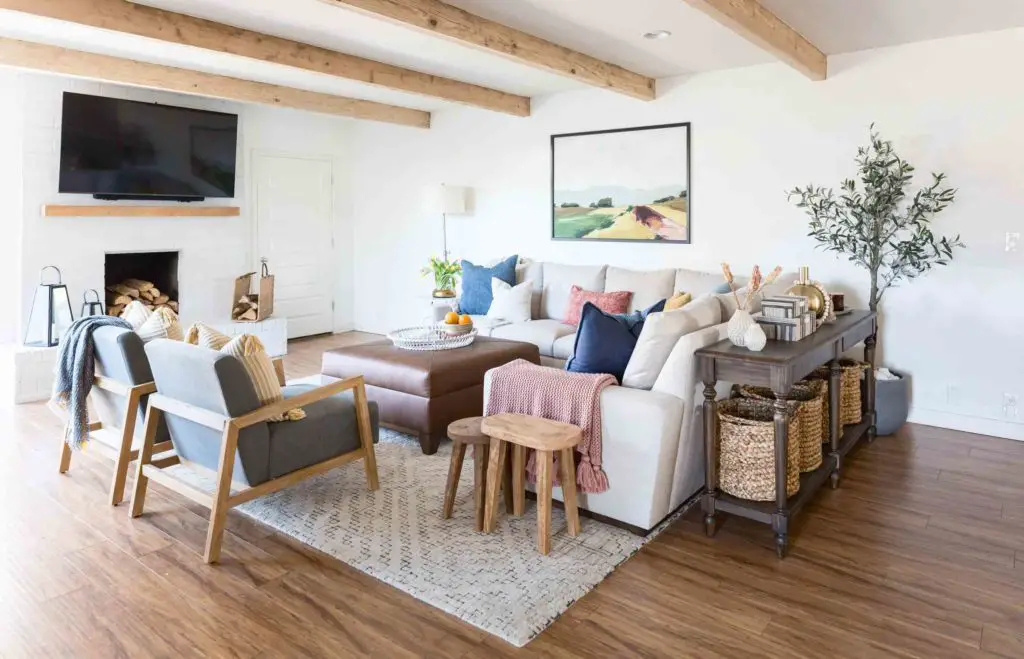 When you're attempting to achieve a specific appearance in your house, something such as basic as a beam or support might get in the way.
Beam Support is a revolutionized solution that allows you to design the arrangement you desire without the need for unsightly beams or supports.
Your living space will seem vast with beam assist, precisely as you planned.
Don't take my word for it, try to beam support for yourself and see how much of an impact it can make.
10. Columns Support Living Room Layout:
Load-bearing columns also known as a pillar in the living room are most likely there for supporting structures that cannot be replaced.
Columns may offer dramatic appeal and make an immediate statement in your living space.
While some are constructed in a handy place, others may be an eyesore in the centre of the room since they take up too much space.
Columns may be used to visually divide an area.
In an open-concept living area, they can be used to separate the doorway from the living room or to signal room transitions.
 You may also embellish the columns with plants and wall art to make them more visually appealing.
11. Feng Shui Living Room layout: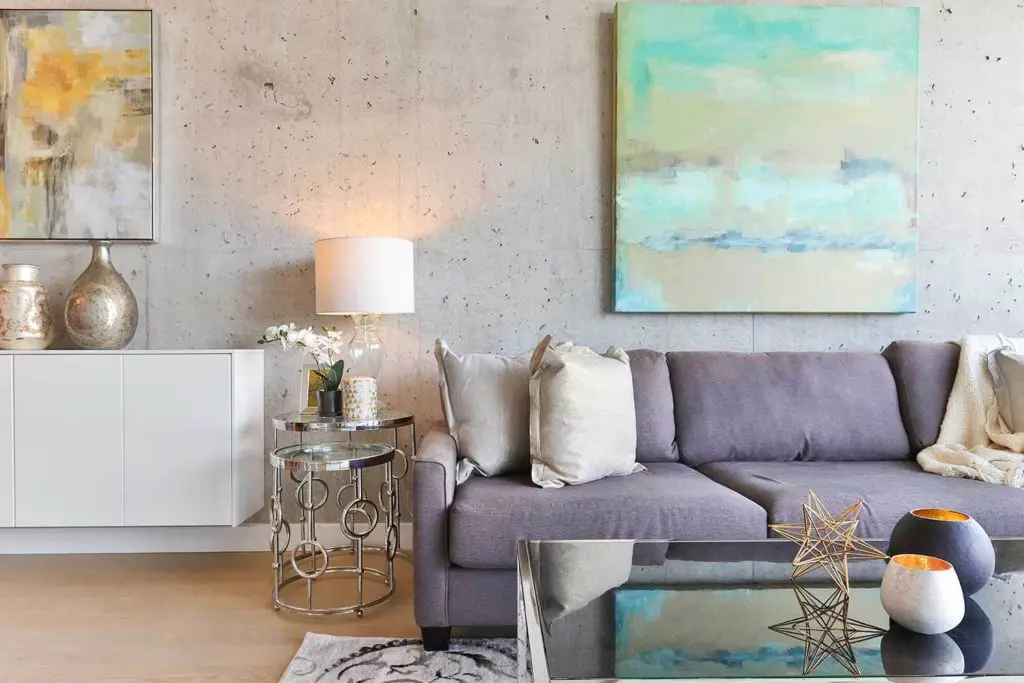 Feng Shui is an ancient Chinese technique that focuses on establishing balance in your house where you'll be spending most of your time (together with your family).
When designing your living room according to Feng Shui, there are a few things to remember.
First, the entryway should be clutter-free enabling energy to easily flow into the room.
Next, all furniture should be situated in such a way that people may easily move around.
Lastly, avoid using sharp edges at all prices.
Now, how then do you pull all of this off?
The sofa is a good place to start when sitting, it's crucial to have a strong wall next to you in Feng Shui.
It'll also give you a sense of safety and support, so if your living space is small, the sofa is against a wall.
Next, in front of it, position a coffee table.
12. Symmetrical Awkward Living Room Layout Ideas:
In an asymmetrical living space layout, the furniture is evenly distributed and mirrored on both sides of the room.
It may be achieved by placing two sofas facing one other or a sofa and comfortable chair facing one another.
 It gives the space a sense of balance and solidity.
This style of layout is very straightforward to construct since you don't have to bother about figuring out where each piece of furniture should go.
You have to do is mirror the location on both sides of the room but you should be mindful that this style of arrangement may make the room look stiff and professional.
13. Vaulted Ceilings living room layout:
Vaulted ceilings reach into the roof area, they may make a room feel more majestic and vaster.
The benefits of vaulted ceilings include greater natural light and exposed beams, which lend rustic charm.
Higher ceilings may work against you since the extra vertical space might distort the look of a room.
Increase the height by hanging artwork above eye level and installing larger, longer light fittings.
 You may also choose a skylight installation to add integrated windows as a premium aesthetic touch.
Also read: How To Arrange a Room with Sliding Doors?
FAQ- Rectangle Awkward Living Room Layout Ideas:
Q1. Which of the following awkward living room layout ideas do you think is best suited?
There is no "appropriate" answer to this question.
It is influenced by your desires and tastes.
Experiment with several layouts finds the works best for you and your family.
Q2. Are There Any Potential downsides to Using an Uncomfy Living Room Layout?
One disadvantage is that an odd arrangement might make the space feel rigid and professional.
This may be mitigated by including personal touches in the space, such as family pictures or artwork.
Q3. Do you have any ideas for creating an awkward living room layout to look less uncomfortable?
A bit of advice is to get furniture that is proportionate to the size of the room.
Another suggestion is to use light-coloured walls to make the area feel more open and expansive.
Also read: Grey Flooring Living Room Ideas!
Conclusion:
The awkward living room layout ideas completely depend on your needs and interests.
But ideally, we've given you some solid starting points and demonstrated that is the correct way to accomplish things.
Try several layouts until you discover the best works for you and your family.
Keep in mind the other rooms in your house and the well-planned living room will flow easily into the rest of your home.