Sliding doors are the best solutions to arrange a room for creating access to a deck, patio, or backyard.
Through their glass panels, they may offer plenty of light and views, they don't need any more room clearance.
Although they are undoubtedly practical, sliding doors can be difficult to arrange in a room.
 To highlight the room's best qualities, the trick is to take into account what is on both sides of the door as well as the room's size.
You should go ahead and look at the list to better understand how sliding doors can genuinely save our homes with lots of space for movement.
Let's get started!
7 ways to Arrange a Room with Sliding Doors:
1. Make Space for Access: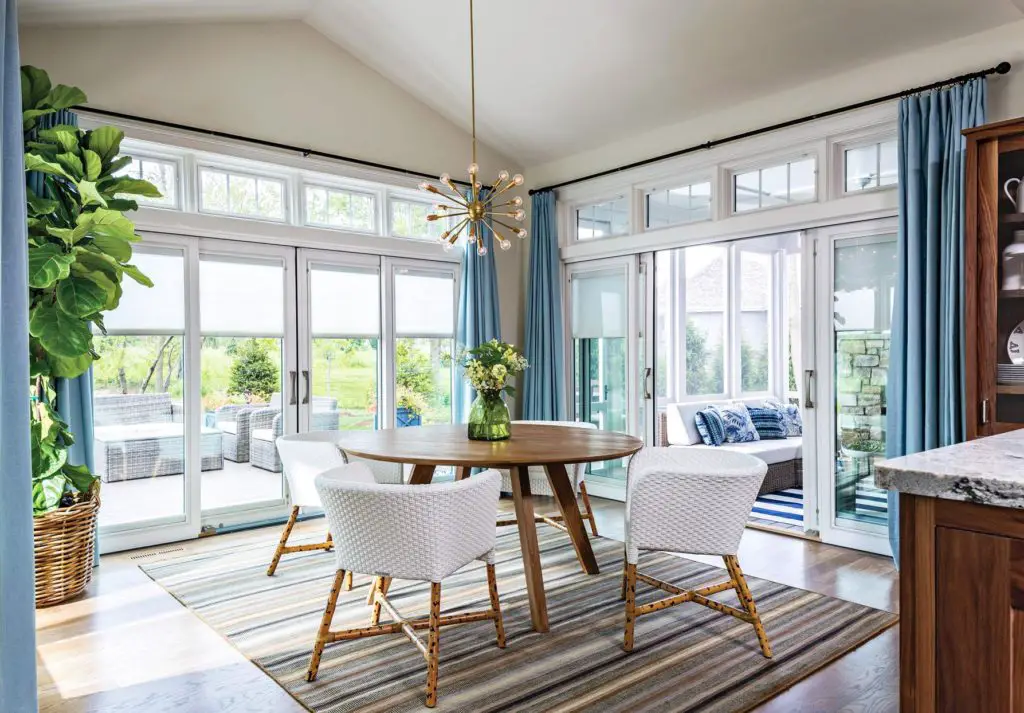 When designing a space with sliding doors, the most essential thing to keep in mind is to leave adequate space in front of the doors to allow for simple access.
Although the doors don't have to swing open, you still need to be able to pass through them without bumping into your sofa, bed, or other items of furniture.
Measure the space you have in the room so you can organize your furniture correctly.
The easiest way to arrange your seating in a living room or family room is to encourage people to pass by it rather than through it to get to the doors.
2. Sliding glass door from ceiling to floor: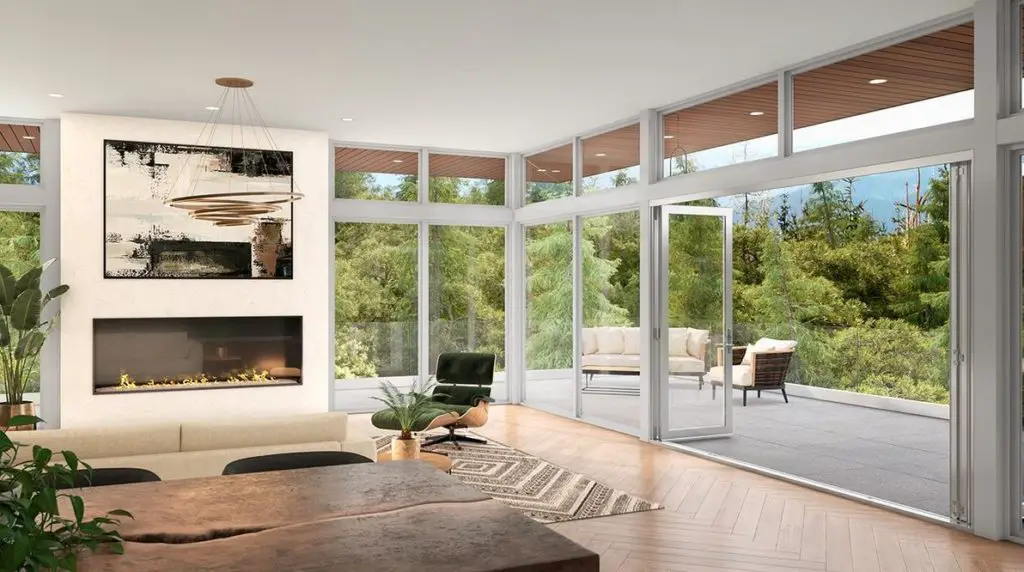 If your sliding glass door spans the whole wall of your bedroom from ceiling to floor, you are lucky.
We would be in wonder about such a place if it had these enormous glass doors.
Apart from keeping the decor simple, there isn't much that has to be done to the room.
A bed with side tables, a lounge chair with a table, and neutral colour tones like white and cream should be the pieces of furniture in the room.
Use a stylish carpet to cover the majority of the floor, a straightforward painting on the wall, and a few strategically placed miniature plants.
3. Make Doors a Centre of Attention: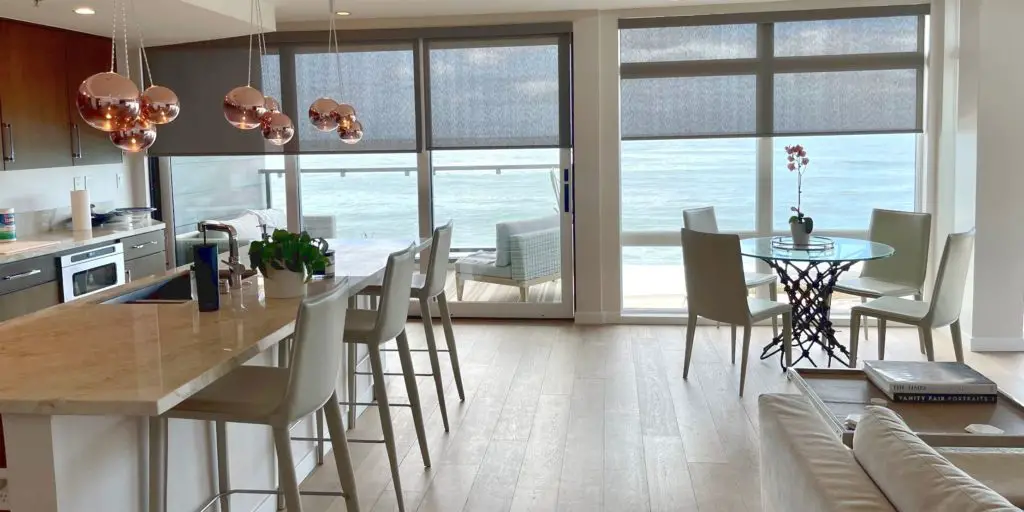 Sliding doors can be the perfect focal point for your room if they provide a stunning view of the surroundings.
Whether you are designing a bedroom, living room, or family room, place your largest seating item opposite the sliding doors.
Place your couch facing the doors in your living and family rooms, and add other seating pieces on each side of it, so that your guests can enjoy the view from wherever they are seated.
Place the bed in the bedroom across from the doors, and position your other furniture, such as the dresser, bookcase, and vanity on the parallel walls to draw attention to the view.
4. Use doors to create room separation:
Your sliding doors can aid in visually segmenting a huge family room or living room into many activity zones.
Whether the doors open to the outside or connect the room to another portion of the house, the space in front of them should be left open to create a path for traffic through the space.
This traffic lane can be used to divide the space into two seating sections on either side.
A seated area facing a television may be designated on one side of the sliding doors.
While a second seating area for reading or conversation could be designated on the opposite side, facing a fireplace or picture window.
5. De-emphasize Doors:
Not all sliding glass doors open to breathtaking views.
You don't necessarily want to make your doors the room's centre point if they simply give you easy access to your patio or yard rather than offering a breathtaking vista.
Use a furniture arrangement that lessens the prominence of the sliding doors instead.
In the living or family room, place the couch with its back to the doors and arrange the main seating area so it faces the wall opposite the doors.
This kind of configuration makes it more likely that there will be enough space to provide easy access to the doors in a compact space.
6. Sliding Glass Door with Private Lounge Area and Bamboo Gate: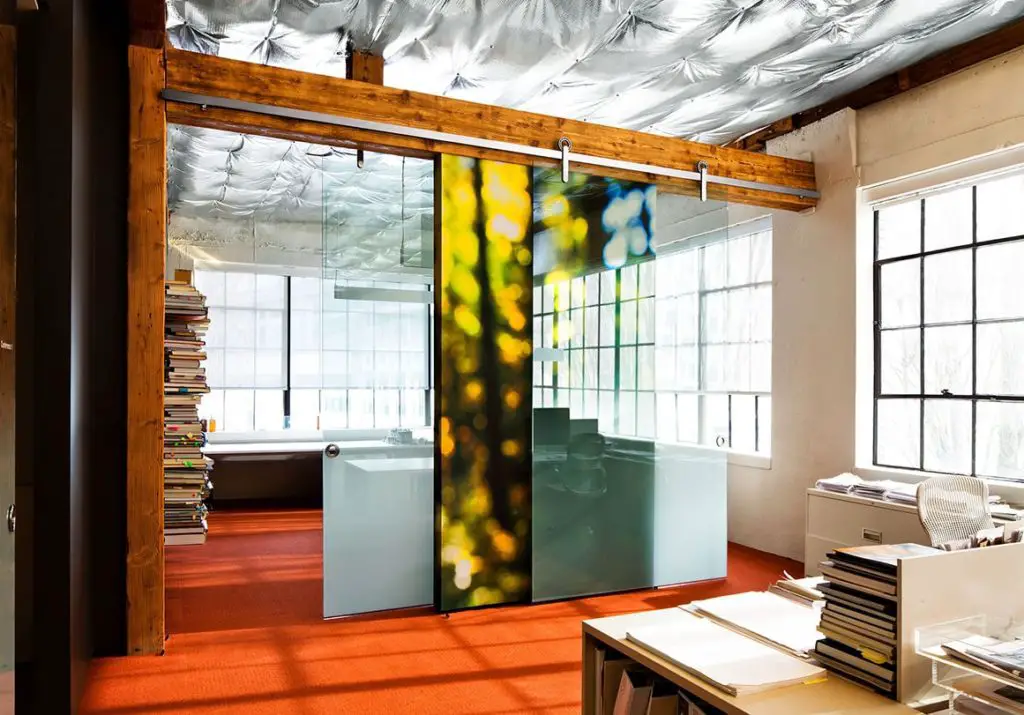 A room with a sliding glass door that leads to a personal sitting area that is enclosed by a bamboo gate.
The glass door allows the bamboo gate to become a part of your bedroom's decor, which is a pleasant surprise for your space.
To create the ideal atmosphere for your space that complements the bamboo fencing, try combining dark hues like dark brown and white.
It can look really elegant to combine a white bedcover with neutral-coloured walls, a dark wood cabinet, and a sofa.
7. Sliding Glass Door with Well-Maintained Lawns:
You may use your sliding glass doors to bring the view inside if your bedroom opens onto a beautifully landscaped lawn with tall trees and lovely floral plants.
Avoid going crazy with your home design and keep it modern with a bed and soft pillows, a straightforward sitting arrangement, and perhaps some earthy colour combinations.
You can use thick draperies to conceal the doors.
They have beautiful appearances that are attractive.
Also read: Types of Door Sweeps!
FAQ- How to Arrange a Room with Sliding Doors:
Q1. Can a couch be placed in front of a sliding door?
Place the sofa either facing or sideways to the sliding door, and the chairs either in front of or at a right angle to the sofa.  
Avoid placing things at an angle because it takes up more space.
On the wall close to the sliding door and visible from the seating area, mount the TV for an entertainment centre, or a bookcase.
Q2. Is it better to have a sliding door inside or outside the room?
Sliding doors should typically slide inside the fixed panel.
Although they can slide inside the fixed panel, it is safer for the panel to slide outside.
Q3. How much area does a sliding door require?
To make sure there is enough area for the door to open all the way, you must also measure the wall space in addition to the door itself.
It is simple to calculate the track length by simply multiplying your door width by two.
72″ of track length would be required for a 36″ wide door.
Also read: How To Cover Glass Front Door for Privacy?
Conclusion:
A handful of the arrangements for bedrooms with sliding glass doors are suggested above.
These are very stunning; you may easily improve the elegance of the rooms.
Everything you do must be able to complement the glass doors, which serve as the room's main focal point, rather than attempting to overshadow them.
 Modern, minimalist room decor that uses hues of neutral colours is ideal.
Comment below if you tried any of the ways to arrange your room with a sliding door.