To make the bed comfortable, you need to consider various aspects like bed slats, wood, etc.
Wood is a fantastic material to use when building a bed, but choosing the right type of wood for the bed slats is significant.
Some of the greatest kinds of wood for bed slats are softwoods like Douglas fir, pine, and spruce.
For more expensive bed slats, choose red or white oak, hickory, ash, birch, or beech.
For a king or queen bed up to 20 slats are required, while twin bed requires only 18 slats.
This guide will cover all you need to know about the best wood for bed slats.
Use it as a guide when making the bed frame as it also tells the bed slats to use when making the bed.
What Type of Wood is Best for Bed Slats?
You can make bed slats from different types of wood.
Consider the type of bed you're making, your budget, as well as the strength and longevity of the slats.
Basic, low-cost wood slats:
If you don't have a big budget check out a low-cost wood bed slat solution.
Low-cost bed slats are made from softwoods including pine, spruce, and Douglas fir.
More information about these forests is given below.
Douglas Fir: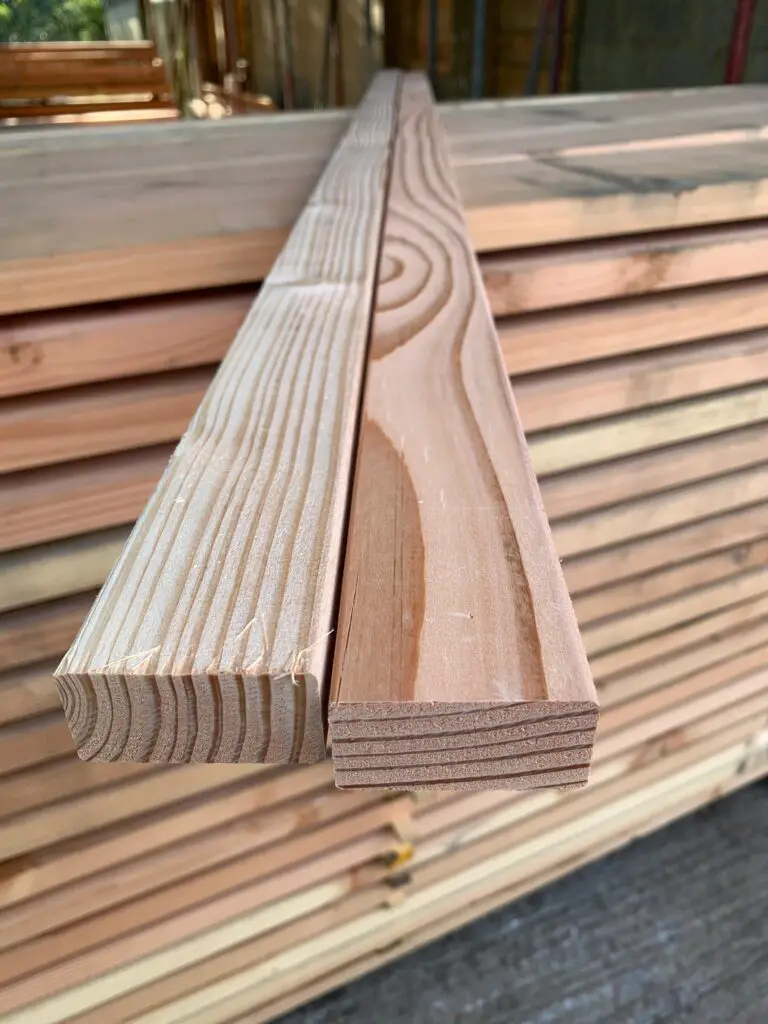 The wood of the Douglas fir tree, which is widely distributed in North American timber plantations, is used to make Douglas fir slats.
Douglas fir bed slats are generally accessible and reasonably priced.
They provide a sturdy, indestructible bed frame as they are also fairly strong and long-lasting.
Yellow pine: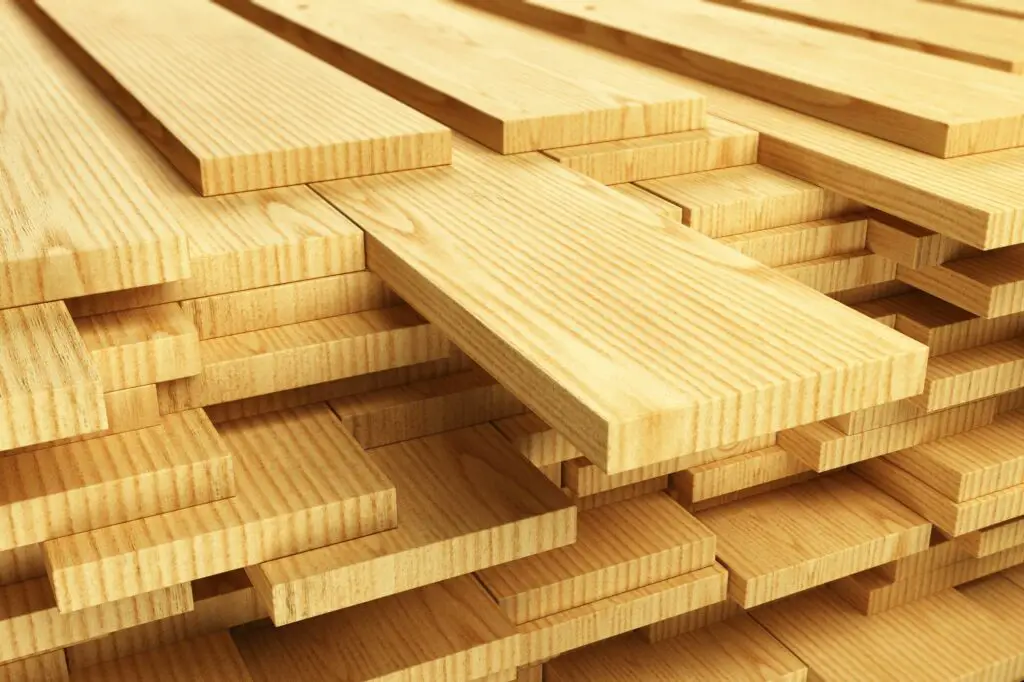 Excellent yellow pinewood provides strong, long-lasting bed slats.
It is perfect for making king-size mattresses because it has a solid grain and can support a lot of weight.
Although it is a softwood, many bed manufacturers consider hardwood bed slats as alternatives.
When purchasing yellow pine bed slats, it is important to make sure not to mistake them for other pine species such as ponderosa pine and sugar pine.
Most hardware stores carry bed slats made from yellow pine.
Classic Brands Extreme Heavy-Duty Solid Wood Slats come in a variety of sizes and are readily available on Amazon.com.
Spruce:
Spruce is a softwood that is easily worked with, readily accessible, and moderately priced.
When choosing bed slats, be careful to choose large pieces of spruce wood because this type of wood dents more easily than other types.
You should be able to find spruce bed slats at any major hardware or DIY retailer.
High-end wood slats:
If you want to create a quality and long-lasting bed, consider using extra high-quality wood slats.
Stronger and more flexible premium wood slats can bend significantly before breaking.
They are harder than softwood alternatives, improving durability.
Red or white oak, hickory, ash, birch, and beech are some of the best hardwoods or premium hardwoods you can use for bed slats.
These variations are covered in more detail below.
Red or white oak: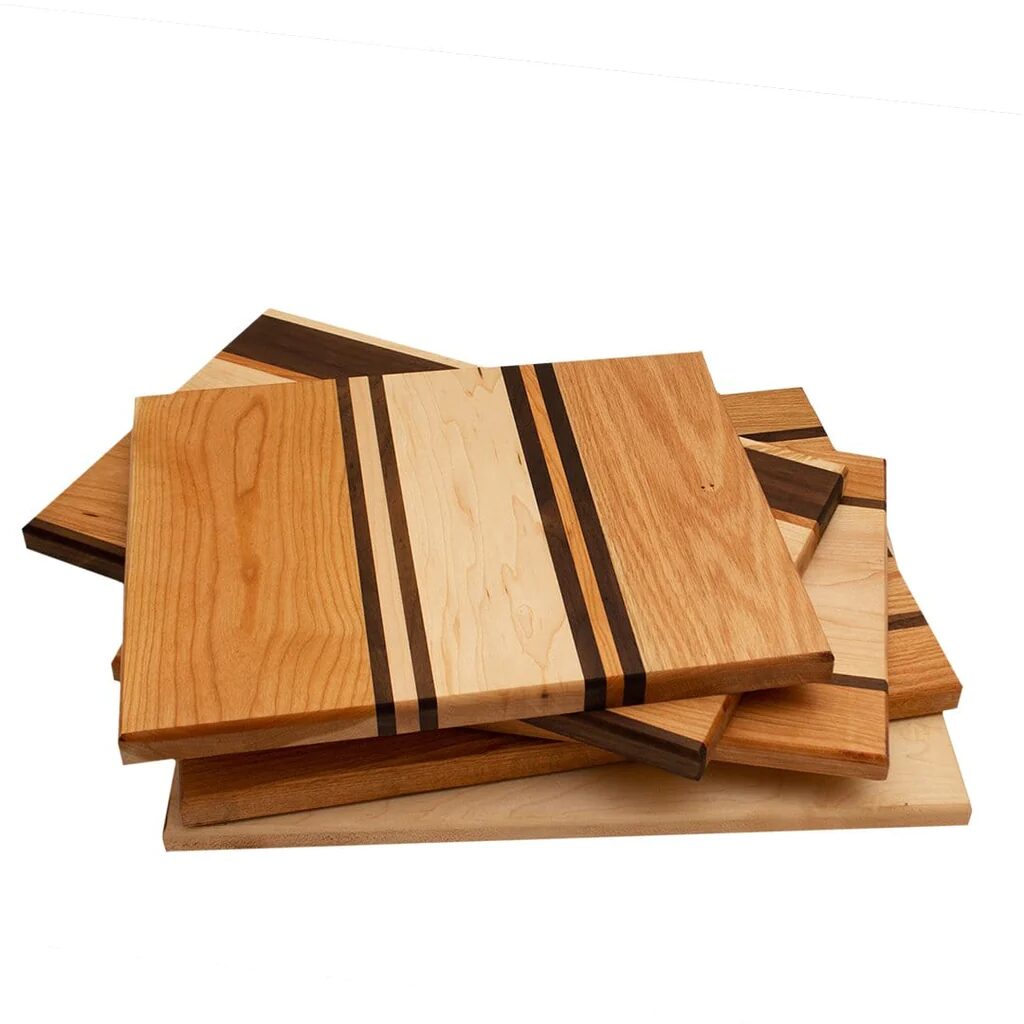 Oak is one of the most popular materials for bed slats, and for good reason. Oak is hard, unyielding, and very resistant to abrasion.
You should be able to find good, durable bed slats made from red or white oak at a hardware or carpentry store.
Hickory: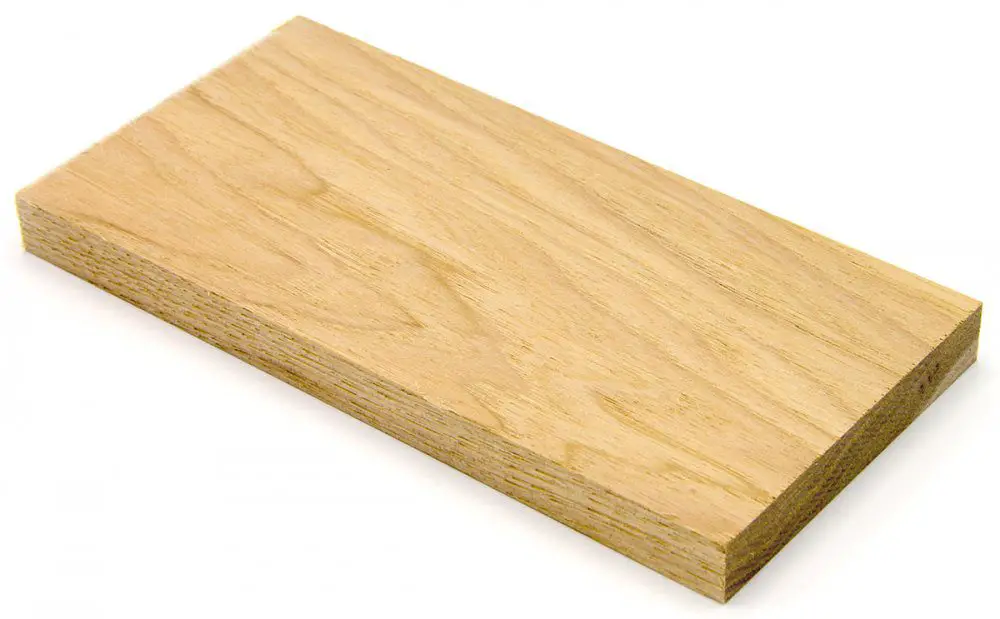 Hickory is a strong, reliable type of wood. It is also rather light, making it easy to cut and handle.
Hickory wood is frequently used for bed slats because it is tough, can support large weights, and is durable, although it is not as popular as red or white oak.
Especially suitable for queen- and king-size beds.
Ash:
Ash is a versatile wood that can be used for a variety of projects and many carpenters choose it because it is so easy to work and shape.
Its light hue makes it aesthetically pleasing and easy to match with a variety of interior design and decor styles.
Birch:
Birchwood, like ash wood, is a light wood that can be used to make bed slats of medium thickness.
It is more durable than oak and has a greater weight-bearing capacity. Be careful using hardwood birch slats when hunting for bed slats.
Beechwood:
It is popular among high-end bed slat manufacturers because it is strong, dense, and long-lasting.
Because each piece of beech wood has a specific thickness and strength, some manufacturers believe that beech wood slats are more reliable than other hardwood slats.
Look into buying gently bent beech wood slats. These slats, sometimes known as "sprung" slats, respond to the weight placed on them and last longer.
How many Slats should you use to make a Bed?
After deciding what type of wood, you need, you need to think about how many slats you need.
The size of the bed you are making and the slat width will depend on this.
The ideal number of slats to use when building a king- or queen-size bed is between 18 and 20.
You generally need between 16 and 18 double-sized beds.
This section examines the calculations that determine how many bed slats you need.
To make sure you buy the right number of slats, you must take measurements before assembling your bed.
King-size bed:
Typically, a king-size bed measures 76 inches wide by 80 inches long.
You will need 40-bed slats to completely cover the frame since most bed slats are one by two inches.
However, you want to leave at least two inches between each slot. Therefore, a king-size bed would require a total of 20 slats.
Queen-size bed:
A queen-size bed typically measures 60 inches by 80 inches. As a result, to effectively reinforce the bed, you will need about 20 slats, the same as a king-size bed.
Before you start laying them, make sure you measure the size of your bed frame as well as the width and length of each slat.
Double-size bed:
Although the width of a twin-size bed can vary, it is usually 75 inches long.
To create an adequate slatted frame, the resulting 16 to 18 slats will be required. Before inserting the slats, it is important to measure your double bed as their measurements may vary.
What else should we consider when buying bed slats?
In addition to choosing the right quality and quantity of wood, there are many other things to consider when purchasing bed slats, such as whether you prefer sprung or solid slats.
Additionally, check to see if your bed has enough center support.
Solid Vs Sprung Slats:
Solid and springy bed slats are the two varieties.
The solid slats run straight across the bed, as their name suggests, without any bending. Pine is often used to make it.
Slats with springs have a small upward curvature. When subjected to pressure, they flatten before resuming their former shape.
You can choose between solid and spring slats using the information below.
When you want a bed frame that will last for many years, it is preferable to use strong slats.
You want a bed that is very resistant to weight and is solid and durable.
You share a bed with a paslats. The flatness of the slats absorbs movement, making your movements less likely to disturb your partner's side of the bed.
You are looking for a bed style that offers excellent back support.
On the other hand, sprung slats should be used when:
You want to protect your mattress from wear and tear.
You want a bed frame that will last for years.
Look for slightly curved slats to identify spring slats.
Centre support:
The bed slats you use to support your mattress are likely to sag in the middle.
Use a sturdy centre support in the middle of your bed to avoid this happening.
By doing this, the slats are held in place and kept from sagging as a result of intense pressure.
Central support will provide the proper support your mattress needs to last a long time.
Hardware stores carry the pieces of wood needed to build the centre support.
The store's experts can help you choose the right centre support if you let them know the slots you're using.
Also read: Best Backsplash for Honey Oak Cabinets!
FAQ- Best Wood for Bed Slats:
Q1. How many slats do beds need?
The width of the board usually determines how many slats are there.
Therefore, using 1×4 inch lumber, you will need roughly 12 slats if your bed is 80 inches long and you want to maintain a 3 1/2-inch space between each slat.
Q2. Which wood species makes the greatest bed slats?
3-to-4-inch broad pine or fir boards are a suitable choice.
They are typically affordable and strong enough to sustain your weight.
Q3. What are the most durable bed slats?
Beech is a wood with exceptional strength characteristics that are retained under continuous strain and is known to be extremely hard.
These sprung bed slats have stronger bending strength the more layers of rotary-cut veneer.
Also read: Can You Put an Air Mattress on a Bed Frame?
Conclusion:
Depending on the style of bed frame you are designing, different types of wood are suitable for bed slats.
Softwoods like Douglas fir, pine, and spruce are the best choices but if you want hardwoods, consider hickory, ash, birch, and beech.
Choosing the right wood and the right number of slats is essential to building a sturdy bed with a comfortable base.