You have recently discovered that an air mattress is ideal for a bed frame because it is portable, lightweight, and comfortable enough to sleep on.
It's easy to store anywhere in the morning, or you can put it on top of the bed frame and keep it there for a while.
However, do those bed frames also look suitable for supporting an air mattress? An air mattress cannot be installed on a typical bed frame.
The slats on typical bed frames are not designed to support the air mattress, so when the air mattress is placed on them, it constantly slides out of the frame.
As an alternative, you can place the air mattress on a piece of plywood, a mattress topper, or a box spring.
This article will explain why using a standard bed frame with an air bed will not work.
It will also go over the best bed frame choices, whether it is safe to use an air mattress for extended periods, and some advice on choosing an air bed.
Why You Shouldn't Place an Air Mattress on a Bed Frame:
While you may be aware that air mattresses perform best when used outdoors, you may prefer to use yours indoors.
But why can't you put your air bed on a standard bed frame? Wouldn't that be better for you? Does using an air mattress on a regular frame provide too many problems to ignore?
The slats used in traditional bed frames are frequently made of metal or wood and do not have grips.
Since air mattresses are notorious for sliding around, you'll experience a lot of sliding when using a light air bed on such a frame.
Additionally, your air bed gets minimal support from those slats.
When sleeping on an air mattress that has been placed on a slatted frame, keep in mind that it is light and made of air, so you may feel uneasy and as if the bed is sinking into the area between the beds.
Additionally, your mattress will be more vulnerable to tears and punctures.
Air beds themselves are suitable for flooring and outdoor conditions. Air mattresses are developed by manufacturers so that people can use them on the floor and outdoors without entering the bed structure.
As a result, you will not need a bed frame to support your air bed as it is already sufficient for you.
Alternatives to Air Mattress Bed Frames:
Where can you install an air bed if there is no regular bed frame option? If your air mattress offers you an already-high level of comfort, you have the option of using plywood, a mattress topper, a box spring, or a specific frame as an option.
Use plywood on the bed frame: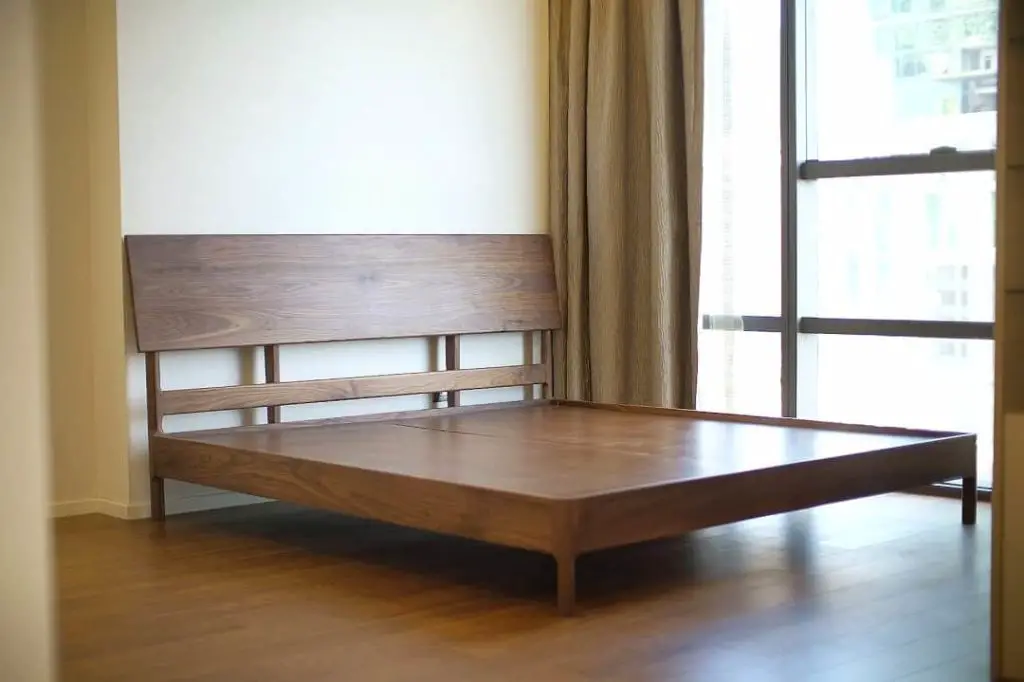 You can use a piece of plywood to support the bottom of your air mattress if you are happy with the height but want a more durable base instead.
 Alternately, lay this plywood over your conventional bed frame before setting your air mattress on top of it.
Get 0.75-inch-thick plywood to properly support your mattress. After that, cover the plywood with a sheet or something similar to stop it from breaking into your air bed.
 The air mattress can be placed directly on the plywood while it is on the floor, or it can be placed on top of the bed frame before placing it on top of the plywood.
Use a mattress topper at the base of the air bed: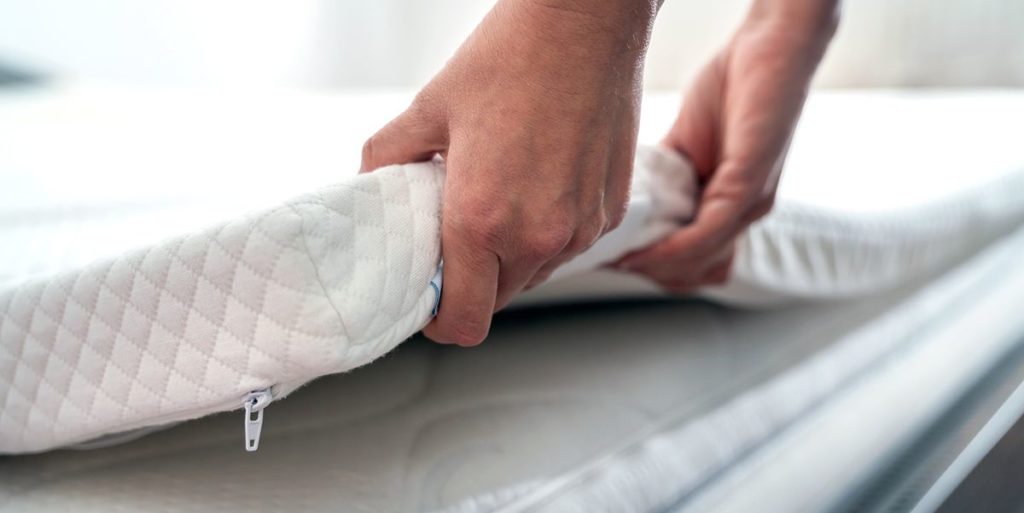 If you already have a high-rise air mattress and just need the support that a bed frame provides, you can use a mattress topper as a framing option.
 By doing this, you can support your air bed without the need for a frame or raised surface.
If you want to use an air bed, buy a mattress topper that is at least the size of the bed or slightly larger for better weight distribution.
Also, consider how dense and stiff your topper needs to be. It must be sturdy enough to support your weight without sagging and to keep the air bed from sagging as well.
Use a box spring:
Since box springs frequently come with cloth coverings, you don't need to bother about covering them. As opposed to the plywood suggested above you can choose a box spring and set your air bed on it.
A box spring should provide you with strong, supportive support that will prevent your air mattress from moving more effectively than a normal bed frame.
For your box spring, you have two options: start a DIY project or buy one from a nearby store or Amazon.
Can You Sleep on an Air Bed Regularly?
Although you can use an air mattress every night, it is not advisable for long-term use. If you are very light, the air bed provides little or no support to your body. It won't help your spine get into proper alignment.
Additionally, you may occasionally experience problems with your air mattress's ability to regulate its temperature.
This is because air beds are made of synthetic materials, which do not do a good job of dissipating heat.
So, if you don't put a blanket or other barrier between the bed and yourself in summer or winter, you may experience extreme heat or cold.
The poor pressure relief ability of an air mattress can also cause pain over time. If you are sleeping with someone, you may notice that you or your partner are also leaning to one side.
On the other hand, due to its comfort, lightness, and height, an air bed is ideal for sleeping.
How To Maintain Your Air Mattress?
Make sure you regularly pump air into your mattress. Even the most expensive air mattresses tend to deflate over time.
This is brought about by the material, which is often PVC, naturally expanding and losing air.
For comfortable use several nights in a row, be sure to re-inflate it slightly every two to four days.
Others will need an external pump, which can be challenging but is still useful.
More expensive and superior choices will have two pumps: one that can inflate or deflate, and another that can automatically inflate in response to air loss.
Also read: How to Break in a New Mattress?
FAQ: Can You Put an Air Mattress on a Bed Frame?
Q1. Can I use a metal frame with an air mattress?
Although metal bed frames are safe for conventional mattresses, picking up one with any sharp edges can damage the air bed.
However, you can avoid damage by choosing a metal frame without smooth edges and sharp corners.
Q2. Can you use a futon frame with an air mattress?
Since futons are frequently thin and close to the ground, elevate and improve their comfort by placing an air mattress on top of the futon.
Choose an air mattress that is simple to inflate and deflate so that you may save time while setting up your futon for guests.
Q3. Are bugs attracted to air mattresses?
Yes, bed bugs are frequently found on the air mattress in the seam and near the pump.
Air mattresses don't have particularly large seams or creases, but still, have enough room to create a port for a few nymphs.
If you have bed bugs, you must get rid of them immediately, or else they will keep returning.
Also read: How To Ship a Mattress?
Conclusion:
An air mattress should not be placed on a bed frame, but there are other options.
This includes a box spring, mattress topper, or plywood.
They are extremely simple to both build and obtain, so you don't need to worry about them.