Chipboard is a by-product of wood waste, it may consist of sawdust, wood chips left over from milling, or branches from cut or thinned forests.
Depending on the chipboard's intended application, urea-formaldehyde and various types of glue are used to combine all of these ingredients into a slurry.
The slurry is subsequently put under extreme pressure and heat to extract the liquid and the board.
Chipboard sheet materials come in a diversity that is utilized in various applications.
For a step-by-step explanation of how the chipboard is shaped, continue reading below.
What is Chipboard?
Chipboard often known as particle board or low-density fibreboard manufactured by combining tiny wood particles with an epoxy resin and pressing the mixture together under extreme heat and pressure to create a rigid board with a generally smooth surface.
Low, medium and high-density chipboard is available for a range of requirements and applications.
High-density chipboards are stronger and more suitable for heavy-duty applications while low-density chipboards are generally soft and flexible.
Manufacturing Steps of Chipboard:
Here is a step-by-step tutorial to make chipboard as follows:
Step 1: Pre-Treatment and Raw Materials: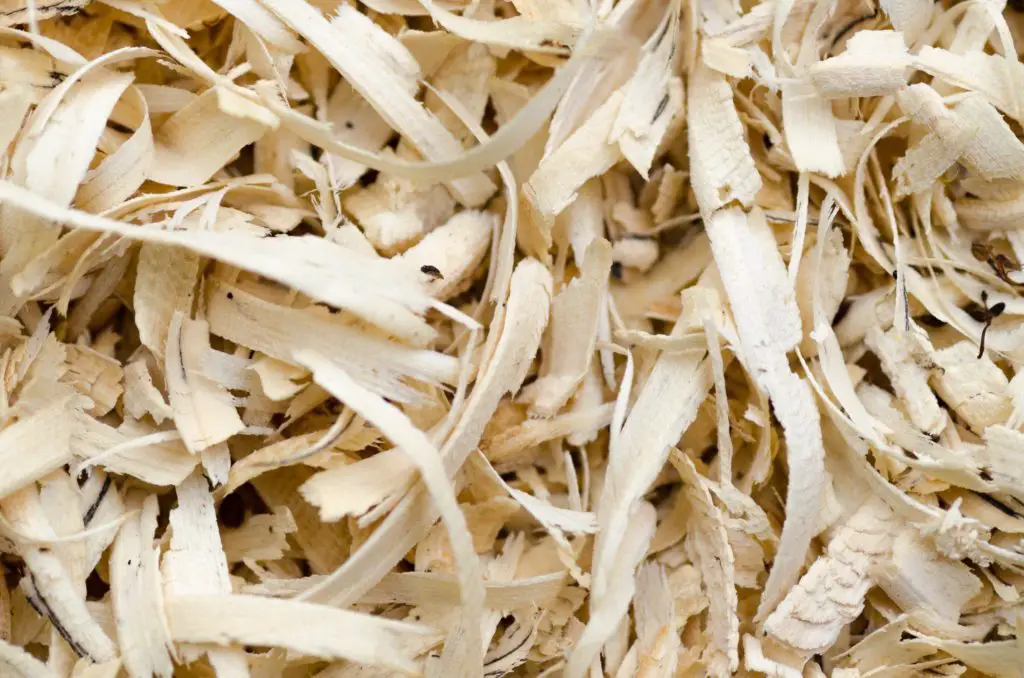 Chipboard is mostly made of discarded wood.
Several procedures are taken to transform wood waste products from their unfinished state into finished.
In general, it is not difficult to obtain raw materials for chipboard because materials like wood chips and dust are typically obtained during the production of other wood products.
The raw materials are gathered, size-sorted, and chipped after that.
Step 2: Chipping, Drying, and Screening:
The purpose of chipping is to uniformize the wood waste (if different wood chip sizes would be needed at a later stage, the dimensions are also made at this stage).
After the wood has been uniformly chipped, the chips are taken to be dried to ensure that they are of the proper moisture content.
The screening procedure is used to categorise the wood chips into collections of equal sizes once the proper moisture content has been reached.
Step 3: Making Chipboard and Gluing:
At this point, various chemicals and synthetic resins are added to wood chips of various sizes.
Now, it is possible to engineer the chips into the chipboard, the three layers are typically created at this point.
The centre is made up of large pieces, while the exterior layers are made up of small chips.
The panel is sent for pressing once the wood chips are properly organized by the format.
Step 4: Compressing:
To obtain the proper thickness and rigidity of the chipboard, the wood chips are heated and compressed.
When the temperatures drop, pressing is meant to cause the glued chips to adhere securely and form an impenetrable bond.
The following and final stage is post-treatment after cooling.
Step 5: Post-Treatment:
The chipboard is currently designed to satisfy the established criteria for various tasks.
To create a smooth, uncoated surface, specialists first sand the area and then trimmed to the precise dimensions required by the finished item.
It can be kept and chipped to distribution centres and shops after achieving the necessary dimensions.
Due to storage, it may be laminated depending on its intended purpose.
Lamination adds a decorative coating to the product.
Advantages & Disadvantages of Chipboard:
There are a few benefits:
Chipboard is a fantastic low-cost choice.
it can be purchased in bulk sheets for a low price.
It is environmentally beneficial because it contains 70% recycled wood scraps.
Plywood is sturdy, and working with the thinner slices is simple.
When coated with a high-quality veneer, plywood may be tinted to resemble practically any type of wood and is simple to paint.
There are a few drawbacks:
It can't be used outside because if it gets wet and isn't treated, it will absorb moisture and lose its shape.
It lacks the strength of several other fibre boards such as OSB and plywood.
It has a homogeneous appearance and it is frequently assumed to lack the aesthetic appeal of raw wood, OSB, or plywood.
Applications of Chipboard:
Packaging.
Interior Doors & Worktops.
Flooring.
Kitchens.
FAQ: What is Chipboard?
Q1. What is the purpose of using chipboard for kitchen worktops?
Due to their rigidity and durability, high-density chipboards are perfect for use as the carcass for kitchen units, flooring, and worktops.
Q2. Is it possible to weatherproof the chipboard?
Waterproof chipboard does not exist.
Market-available moisture-resistant chipboards outperform regular particleboards but still swell if exposed to moisture for an extended period.
Q3. Is chipboard more affordable than MDF?
Chipboard is unquestionably less expensive than real wood, MDF, and plywood when compared to other products, it is light in weight, making it simple to travel and carry.
Compared to MDF, it holds screws and nails better.
Also read: How To Waterproof Plywood?
Conclusion:
Follow these five simple techniques for manufacturing chipboards.
A panel known as chipboard also known as particleboard is created by glue-compressing tiny pieces of wood.
Chipboard's main benefit is that it is environmentally friendly as it helps preserve forests because it is made from waste wood that would have been thrown off.
Lets us know more info about chipboards in the comment section below!