The cost of fitted wardrobes can be a significant part of the main renovation budget of the bedroom, but the improvements in the space you can get will make the investment more profitable.
Whether fitted wardrobes are embedded in the bedroom floorplan or walk-in closet ideas, they make maximum storage for, a variety of styles and materials available making it easy to look ideal.
The most realistic and attractive way to utilize the space in your bedroom is a fitted wardrobe.
Installing a custom wardrobe is a fascinating idea, but are you avoiding thinking of made-to-measure fitted wardrobes because you think a bespoke solution can be too expensive?
Before considering your wardrobe selections, it is important to be clear about your needs, your spending limits, and your preferred style.
You can find all installation costs for Fit Wardrobe in our guide that's why you should read the entire post.
I have also listed simple ideas how much do fitted wardrobes cost?
So, let's get begin!
How Much Do a Fitted Wardrobes Cost?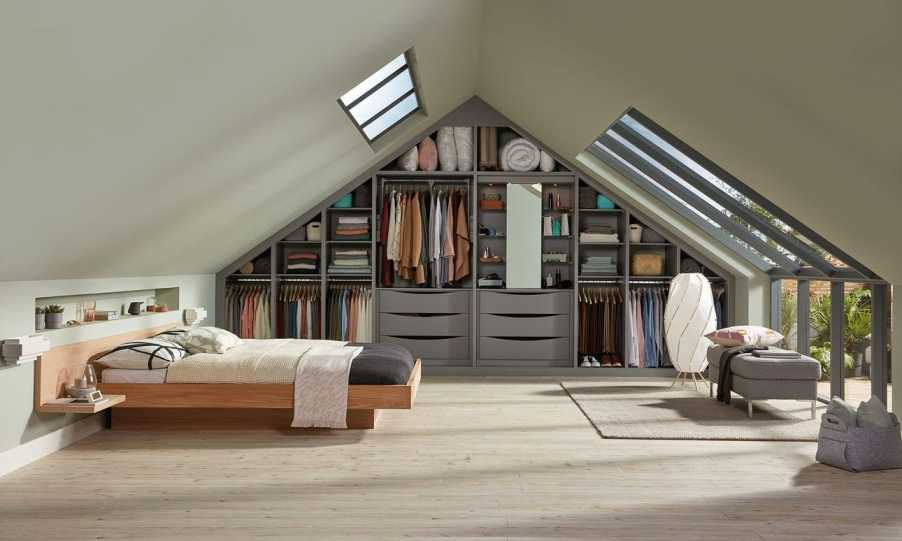 Fitted wardrobes can discourse a variety of storage issues in the bedroom, whether they are used as part of the bedroom or as a way to realize dressing room ideas.
Despite appearances, not all the options are equal, and different layouts will use your space in varying degrees of an efficient manner.
Before making a decision, it is crucial to comprehend how each design utilizes the available space and the different types of construction.
The planning and procurement process will succeed or fail depending on the choice of a reputable company with knowledgeable designers and professionals.
Their experience working in homes with similar challenges can help you design according to your style preferences and also work out the layout for your specific needs.
The price of a fitted wardrobe will be influenced by several factors including whether there is a design walk-in version, the materials used to make it, and the choices of interior design.
The price will also be determined by the type of door you choose: sliding doors are less expensive than hinged doors.
Cost-Determining factors for Fitted Wardrobes Designs:
The main factors that affect wardrobe costs are listed below:
1. The size of the wardrobe has a significant impact on wardrobe cost:
Larger wardrobes are more expensive than their smaller counterparts.
The style and design of an item should be taken into account when determining its price while purchasing a wardrobe.
Wall-to-wall wardrobes are expensive to install.
Another important factor in determining the price of a wardrobe is its height.
Adding scaffolding will unavoidably increase the cost of wardrobe cabinets.
2. Decide if you want a sliding or swinging wardrobe: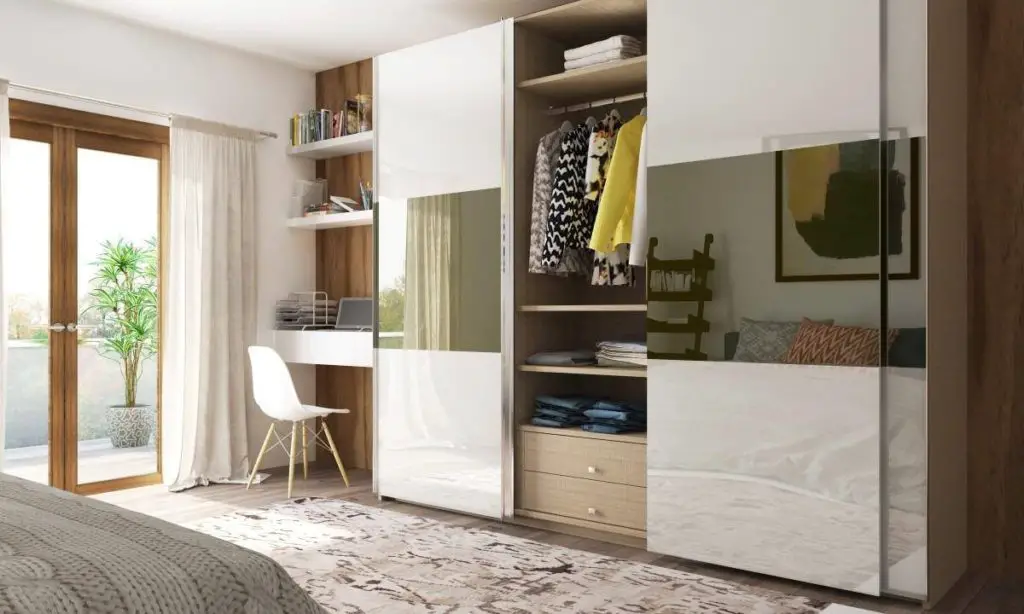 There are two different types of wardrobes available, depending on your preference:
Wardrobes with sliding doors and shutters, wardrobes on hinges or that swing open and have shutters built into the closet.
choose a sliding-door wardrobe if your room is small because it can fit in any space.
These wardrobes are more expensive than their counterparts with hinged doors.
In addition to the cost of fitted wardrobes, there are other considerations to make when choosing between these two selections.
3. Calculate the price of the cupboard using the wardrobe's material:
Internal:
MDF or plywood are frequently used for wardrobe carcasses.
The best material to use is MDF because it is sturdy, long-lasting, and cheaper than other choices for your wardrobe.
External:
For our wardrobe doors, we at Liv space prefer plywood because it is a versatile material that allows the customer to select from a variety of finishes based on their style.
Examples include laminate, membrane, acrylic, aluminium with glass, and aluminium with lacquer.
Laminated and membrane roofing are good choices if you're looking for something low-maintenance and reasonably priced.
4. Determine the cost of hardware and handles:
In a wardrobe, the small but crucial components known as hardware that handles keep your wardrobe put together.
They significantly affect the cost of the cupboard because they are an investment and have a big impact on longevity.
Engineering handles are more difficult than they appear.
Liv space is the area of the wardrobe that will be constantly pulled and pushed, therefore they affect the cost of the cupboard, we advise using sturdy handles.
You must pay attention to the handle design because it affects how much fitted wardrobes cost.
5. Use Wardrobe Accessories to Evaluate the Price of the Cupboard:
The features of your wardrobe can be increased with accessories as opposed to hardware.
At Liv space, we provide a variety of tailored features to meet your specific needs.
It is possible to add pull-out alternatives for drawers, hangers, laundry bags, and trousers.
6. Calculate labour costs to determine the cost of the wardrobe:
Don't forget to factor the cost of labour into your calculation of the price of a wardrobe.
 Buying pre-made items like those from our Liv space catalogue (don't worry, we build them piece by piece to customize them as per your budget) will be convenient for your wallet.
However, the labour cost of fitted wardrobes will increase if you need a custom wardrobe to fit your needs and have a relatively small space.
What are the compensations for fitted wardrobes?
Fitted wardrobes are one of the best ways to save space in your home, few compensations are as follows:
Space was maximized, especially in awkward spaces where traditional store-bought wardrobes would not fit or waste space.
Designs that are completely customizable and perfectly tailored to the space and storage requirements.
The well-organized home with specialized furnishings like shoe racks, additional shelves, and longer rails.
Cleaner than wardrobes with annoying gaps or awkward ledges where dust collects.
They increase the value of your home.
Also read: How to Build a False Wall for TV and Fireplace?
FAQ: How Much Do Build-In Wardrobes Cost?
Q1. What is the cost of installing a built-in wardrobe?
Wardrobe Prices Vary Depending on Wardrobe Type:
Classic Price Estimate Wardrobe on Rims: $100 – $1,100
Wardrobe in Flat Pack: $90 – $1,000
Built-in Wardrobe: $1,500 – $6,000
Walk-in Wardrobe: $10,000-$30,000
Q2. What is the cost of installing fitted wardrobes?
Fitted wardrobe prices typically range from $1,600 (£1,200) for a two-door wardrobe to $20,000 (£15,0000 or more) for a walk-in closet.
Q3. How long does the installation of fitted wardrobes take?
The size and complexity of the area and wardrobe units will affect how long it takes to install your fitted wardrobes.
Also read: How to Decorate a Slanted Wall Bedroom?
Conclusion:
If properly constructed, well-fitted wardrobes might increase the cost of the home, particularly in a smaller home where extra storage space is a valuable asset.
Installing fitted wardrobes can increase the value of your house because buyers are interested in attractively designed storage.
Fitted wardrobes are the ideal solution because they not only offer a beautiful and useful place to store items.
They make the most of the available space because they are typically mounted flush to a wall.
Fitted wardrobes can make bedrooms more luxurious which can help keep your home separate from the competition when you sell.
Any bedroom design can look more stylish with the right choice of materials, adding the charm of fitted clothing to potential buyers.
Hope our suggestions were helpful! Look no further if you want your home to be equally stunning.
If you enjoyed reading this article, please share your thoughts in the comments!