You should seek a technique to make your teak shower floor stand out when remodeling your bathroom.
There are plenty of possibilities for exotic flooring, so why would you choose to do that?
The teak shower floor is a popular material that may give your shower personality and warmth as well as feel more comfortable under your feet than standard fibreglass or acrylic shower trays.
The fundamental justification for teak is preferred by so many people over other kinds of flooring.
Teak has several advantages, but you should weigh those against any potential drawbacks before using it.
Keep reading for more information on teak shower flooring!
What is a Teak Shower Floor?
A teak shower floor is built entirely of teak wood.
Southeast Asia's native Tectona grandis tree provides the material for this distinctive wood.
In its home region, teak is a well-liked building material due to its numerous distinctive qualities, including its remarkable durability.
Teak is put in place for shower floors using wooden slats that are put together into an insert resembling a bamboo mat.
Teak can also be made as interlocking deck tiles by manufacturers, which you can snap together during installation.
Whichever choice is better for your shower will depend on its size and shape, even though both are equally trustworthy.
Advantages of Teak Shower Floor:
Due to their smooth texture and surface, Teak shower floors are ideal for all types of bathrooms.
Let's take a closer look at some of the key reasons as follows:
Teak is Quite Durable:
Teak is a very robust type of wood for flooring.
The Teak is harder than pecan, oak, and even walnut with a Janka Hardness Rating of 1000–1155.
It is also quite scratch-resistant, so if you have pets you should definitely consider it.
For instance, teak can withstand rigorous care while dog nails tend to ruin most types of wood.
So, for areas with frequent traffic like your shower, you should absolutely give it some thought.
Teak Looks Beautiful:
Any interior designer you speak with will concur that teak looks simply stunning.
Teak has the best appearance, with a fine grain and a deep honey hue.
The majority of bathroom furniture may be matched with your teak shower floor because it comes in a variety of patterns and finishes.
For instance, darker colors work well for futuristic and daring bathrooms, while teak's natural texture is ideal for rustic designs.
Teak Can Withstand Water: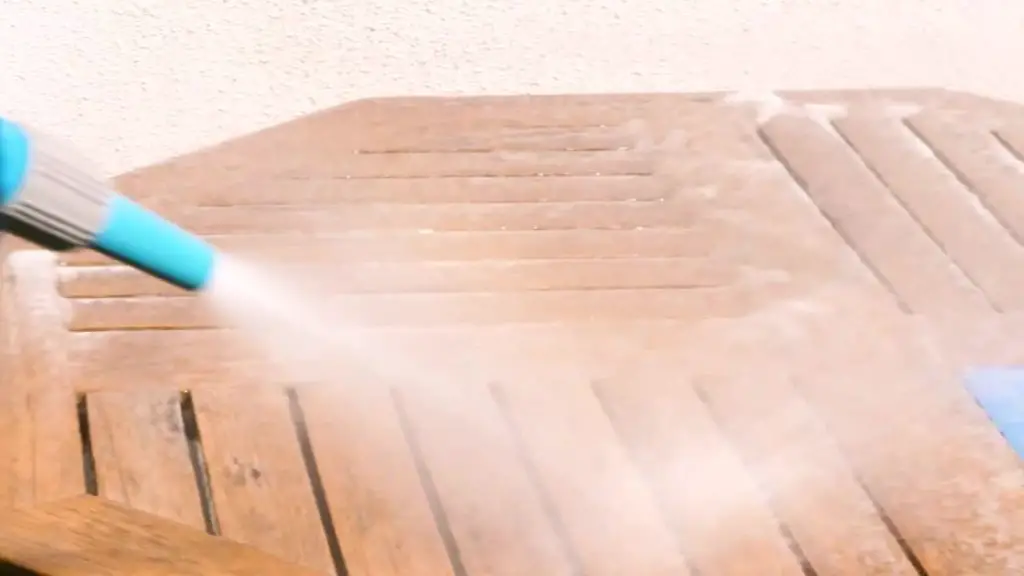 Have you ever stepped foot inside a sauna or on a yacht's deck? If the answer is affirmative, you have probably come across as teak.
 This is due to the wood's abundant natural oils and rubber content.
As a result of its inherent resistance to water, it is frequently used as flooring in bathrooms, mudrooms, and kitchens.
Teak is able to fend against mold and mildew because of its ability to withstand water.
Yes, you read that correctly. Teak won't support the growth of any kind of fungus, even in its untreated state.
Additionally, teak doesn't absorb water, thus it rarely rots. Teak may be left outdoors all year, even in the rain and snow, and it won't deteriorate for at least 20 years.
Teak Doesn't Need Varnish or Stain:
The fact that teak flooring doesn't require staining or varnishing is arguably one of its most alluring advantages.
The teak doesn't even need to be sanded. All of that is made possible by the long grain of the teak, which keeps it from splintering.
Teak also has a glossy sheen at all times, even without varnish or stain, due to the high concentration of natural oils in it.
Termites Can't Live on Teak:
The majority of American households deal with the terrible problem of termites.
If you choose teak, you won't need to be concerned about them.
Termites will be repelled by the abundance of natural oils, which will make them seek other food sources and leave their shower alone.
Teak is available in solid and engineered varieties:
Two varieties of teak products are frequently offered by manufacturers of hardwood floors: solid and engineered.
 Customers will have more options and be able to choose whether to sacrifice pricing, durability, or ease of installation.
It's crucial to remember that exotic timbers like teak are frequently quite expensive.
Therefore, engineered teak floors, which include less teak, are preferred, particularly by those with a tight bathroom makeover budget.
 And while there are a few drawbacks to this kind of teak flooring, they pale in comparison to all the other benefits.
Installation Methods for Teak: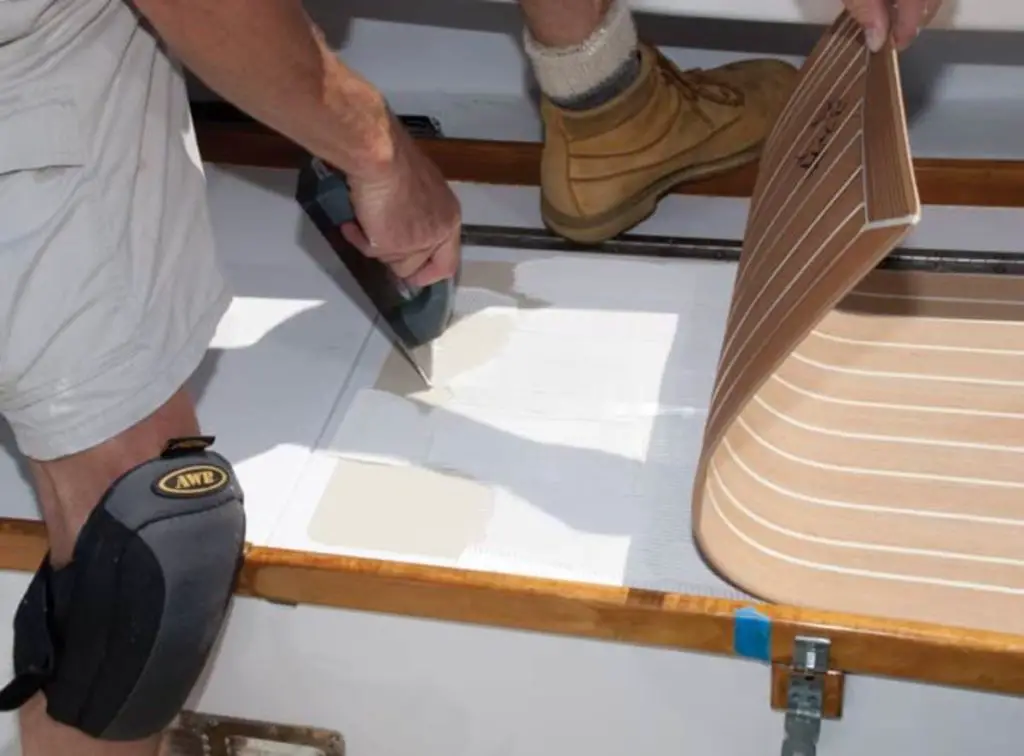 Teak can be put in two different methods, just like other shower flooring materials.
It can be fastened to a subfloor using nails, staples, or adhesive. You may also let it float like a snap-together tile floor.
The former is more expensive but provides a highly durable solution.
The latter, however, is more prone to buckling and warping, which are brought on by alterations in the humidity and temperature of the space, despite being cheaper and faster.
Disadvantages of Teak Shower Floor:
Teak shower floors have many advantages, but they are not completely trouble-free.
These drawbacks may affect individuals differently based on their aspirations and financial situation, but it's important to be aware of them in order to make a wise choice.
Teak Is High- priced:
Exotic materials like teak are frequently very expensive. Since teak wood is so uncommon, this is the case.
Consequently, because of stringent laws, businesses can only extract it in small amounts.
Teak goods, such as shower floors, often cost $7 per square foot on average.
So, if you're on a tight budget, you might have to think about more economical alternatives.
Teak is not always sourced ethically:
Teak is a scarce resource that is strictly regulated in terms of exploitation, as was already mentioned.
However, that is precisely the reason why so many businesses unethically buy teak at a bargain and distribute it around the world from protected forests.
Unluckily, unethical sourcing harms the ecosystem by causing habitat damage and catastrophic deforestation.
As a result, governments may further restrict the sector, which would raise the cost of teak products.
You must therefore ensure that the goods you buy were created using legitimate teak.
You can achieve this by depending on reliable sources and by looking at the label to verify if the product has received Forest Stewardship Council approval.
Keep in mind that encouraging unethical sources will result in further habitat and forest destruction.
Shine on teak might get dull:
Teak will gradually lose some of its oils, dulling its inherent lustre.
You can oil your shower floor once every two years to slow down or even stop the process.
Even though teak oil is a good way to keep your floor looking good, some homeowners don't want to spend time or money maintaining their shower floor.
Teak Necessitates Upkeep:
You must polish and oil your teak shower floor if you want to keep it in good shape.
You'll also need to clean it every day to prevent stains from chemical products like shampoo.
Cleaning a teak shower floor is more difficult than cleaning a tile shower, though.
In fact, you'll need to utilise specialized cleaning products because the wood won't tolerate the harshness of conventional bathroom cleaners.
Would you like more information on maintaining teak before making a choice? The normal procedure that you must adhere to is as follows:
Use water and a tiny bit of cleaning agent to scrub your teak floor.
When dry, proceed as directed by your teak oil polish. In most cases, you must first apply the oil into the troublesome area and then wait.
Polish the teak floor in circular motions after the oil has penetrated the wood.
That will support the organic oils and keep your floor looking good and in good shape.
Teak Shower Floor Alternatives:
While teak is typically preferred, there are a few other wood shower floor options that can be just as effective.
These woods will mimic the exotic appearance of teak while still being strong and water-resistant.
Shorea:
Shorea is a product of Southeast Asian rainforests.
This tropical hardwood resembles teak in terms of hardness, weight, and density.
Additionally, it has a lot of oil, which makes it resistant to decomposition and insect infestation.
One of the distinctive characteristics of shorea is the bright golden tint it displays after being cut, which you can preserve using varnish.
 If the wood isn't treated, the color will progressively deteriorate and take on a silvery grey hue resembling ancient teak.
Shorea is substantially cheaper than teak despite having qualities similar to teak because historically tougher rules have kept Southeast Asia's shorea stockpile intact.
However, since there is a growing market for this teak substitute, there is a good probability that prices will rise as the supply runs out.
Shorea is still a strong, attractive, and less expensive choice that you ought to give serious thought to.
Iroko:
Iroko, a hardy hardwood from West Africa, is sometimes known as African teak or common man's teak.
Its hardness, strength, and water resistance are essentially equal to those of teak.
 Iroko, on the other hand, is less flexible than teak, and since it is a mineral-heavy wood, cutting it effectively requires specialized equipment.
Iroko's appearance serves as another point of distinction.
It features wavy grain, brown heartwood, and whiter sapwood, to be more precise.
Iroko can be given a high shine by applying a finish, that emphasizes its warm golden-brown tone.
Iroko's is readily available.
A single iroko tree is able to reach heights of 150 feet and a diameter of 7 feet.
A single iroko tree can reach a height of 150 feet and a circumference of 7 feet, making it able to offer a substantial gathering of lots of lumber.
As a result, it costs relatively little, often around one-third of the teak's price.
Ipe:
Ipe also referred to as the Brazilian walnut, is one of the numerous varieties of wood available as ironwood.
 Among all the many hardwood species, what distinguishes ipe is its extraordinary toughness.
Ipe is actually three times as tough as cedar and can sink in. due to its great density, and water.
 Additionally, it can tolerate heavy use and scrapes.
Ipe is ideal for moist situations since it is resistant to rot, insects, and decay because of its inherent oils.
And for that reason, ipe wood is used in several portions of the Coney Island boardwalk.
Additionally, Ipe has flame resistance that is comparable to that of steel and concrete. In actuality, it maintains its coolness to the touch even in extreme temperatures.
But a few drawbacks exist that may cancel out some of those remarkable advantages.
To start, the considerable oiliness of ipe makes it challenging to paint the wood, and the material's exceptional hardness may constrict design possibilities.
 Last but not least, the sources of ipe in South America are not entirely sustainable, which means that as supply declines, the price will rise sharply.
Other Alternatives:
There are two other well-known options you can choose from if recreating the appearance or durability of teak is not your top priority:
People utilize cedar, a water-resistant tree, for exterior projects including siding, decking, and fencing.
 It has a pleasing appearance and scent that will make taking a shower more enjoyable than usual. But because it is softer, it isn't quite as strong as teak.
Bamboo is substantially less expensive than teak yet has a similar appearance. Even though it is portable and stain-resistant, mold and moisture can grow on it.
The environmentally sustainable sourcing method used by Bamboo is viewed by many as its saving grace.
Also read: How To Install Hardwood Flooring in Bathroom?
FAQ- Teak Shower Floor:
Q1. Can Mold Grow on Teak Shower Floors?
For wood, the flooring is water-resistant.
Teak rarely moulds or expands when exposed to dampness, unlike most woods, which will do so within weeks.
However, you still need to maintain it well-protected.
Q2. Is teak wood water-resistant?
In contrast to other types of wood, teak creates its own oil and has a high wax content in addition to being a robust, long-lasting hardwood.
Since teak oil makes it waterproof and repellent to insects that devour wood, it is the perfect material for outdoor furniture.
Q3. Can You Use Teak in A Walk-In Shower?
Teak is a great option for shower benches because of its ability to withstand dampness.
Another excellent choice is a teak shower mat because the wood has a lot of compounds that resemble rubber and make them slip-resistant.
As an extra benefit, these items are resistant to bacteria and mould.
Also read: How To Use Your Phone in the Shower?
Conclusion:
Teak is a tough and beautiful material that is perfect for shower floors.
Due to its versatility, you have a variety of installation alternatives.
Even though it needs a lot of upkeep, it's definitely worthwhile, especially if you want to give your bathroom an exotic feel.
And if teak is out of your price range, there are less expensive options like cedar, ipe, and iroko that can achieve the same results.